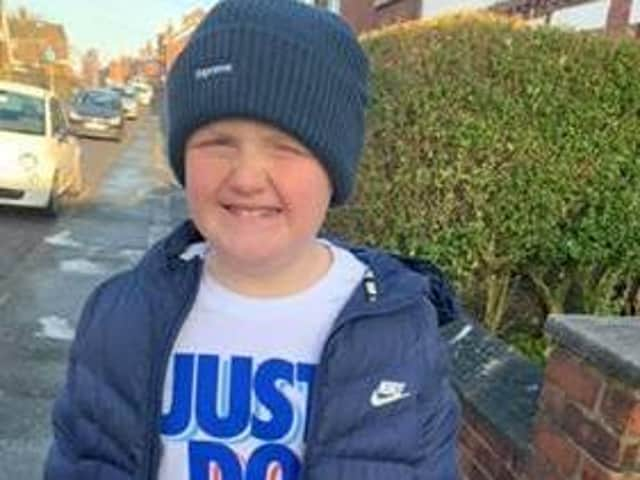 Rory Parker, 10
Ten-year-old Rory Parker was helped by his mum Claire Parker.
Inspired by Lancashire and South Cumbria NHS Foundation Trust's Be a Winter Friend campaign, Rory has left parcels of tea and biscuits for his elderly neighbours who are shielding or who struggle to leave their homes.
Proud mum Claire, a healthcare support worker for the trust, said: "Rory has really embraced the idea of helping his community in the past year and I couldn't be more proud.
"We have spent our weekends doing drop offs to happy faces and Rory has even received cards of thanks from a few of our neighbours, which really put a smile on his face."
From shovelling snow during the winter months to daffodil drop-offs to celebrate upcoming spring, Rory plans to continue his good deeds and hopes others will join him and his mum to bring the community closer together.
Rory said: "I've really enjoyed helping my neighbours, you can see how much it means to them.
"It's a nice feeling to help make someone's day a little bit easier."
Be a Winter Friend campaign, first launched to help tackle loneliness in winter, has encouraged communities across Lancashire and Cumbria to pull together during these long lock-down months to help those in need.
The initiative even caught the attention of Chorley MP, the House of Commons speaker, Sir Lindsay Hoyle, who has helped spread the word among the Chorley community over the last few months.
Sir Lindsay said: "We know what a difficult time it's been, but none more so than now. Be A Winter Friend is a great idea – let's make sure that we help each other through this."
Be a Winter Friend was the brainchild of Kevin O'Hara, a partnership development manager for the trust partnership and development team.
He said: "We wanted to help spread a little bit of love, a little bit of happiness and give a bit of time to those in the community who really need it.
"By launching this initiative and encouraging the community to come together, we get to see the good work of people like young Rory, it makes it all worthwhile. I couldn't be more proud of everything that has been achieved during this campaign."
The campaign, which has seen the involvement of over 50 local organisations, hopes to continue to inspire people to be mindful of the people who may need a listening ear or a helping hand, no matter what the season.
For more information about Be a Winter Friend visit: Facebook: BeAWinterFriend or join the conversation on Twitter using #BeAWinterFriend