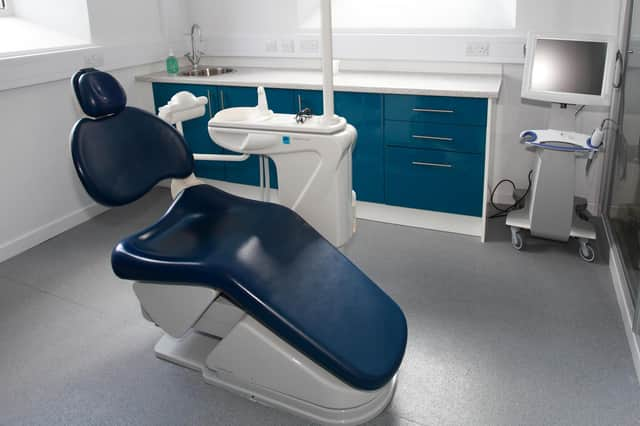 Want the best fitting dentures? Get yours made and fitted by our qualified experts.
Matrix Dental Laboratory's clinical dental technician Peter Livesey is providing a bespoke new service to patients.
Whereas most dentists would have to outsource denture-manufacture to a dental laboratory elsewhere, Matrix Dental Laboratory in Chorley is now able to see patients, assess their needs and make and fit their dentures all on one site.
In the past, the company gained its reputation by making dentures for other dental practices but Peter, who has 20 years of experience in making dentures, has more recently qualified to be able to take patients through the complete process from start to finish, in-house.
Why have dentures not always been made and fitted in this bespoke way?
Peter explains: "By seeing the patient and making their dentures on site, we are able to pay special attention to every detail. We can listen and understand what the patient wants and requires, ensuring nothing is lost in translation.
"This is a new, bespoke service which offers the very best, high quality care for denture patients.
"With this new service, our friendly team is filling a gap in the delivery of denture provision which is usually offered to patients – putting us at the forefront of dentistry and providing excellent customer experience."
The new private service also avoids lengthy delays in receiving dentures, which has been a problem in some cases during delays caused by recent lockdowns.
Lancashire's Matrix Dental Laboratory offers an all-round service from start to finish.
The Matrix Dental Laboratory's Clinic and denture department is led by Peter Livesey CDT, who is committed to providing patients with exceptional care and quality dentures. The in-house clinic can work directly with patients, allowing its team to make bespoke dentures, which gives them total control over the final result, ensuring the best-fitting dentures for each client.
Peter says: "We are committed to providing care in a warm, friendly environment, where patients feel safe and receive excellent customer care."