Boots offer safe space for domestic violence victims at pharmacies
2,400 Boots pharmacies across the UK are offering support to victims of domestic violence during lockdown.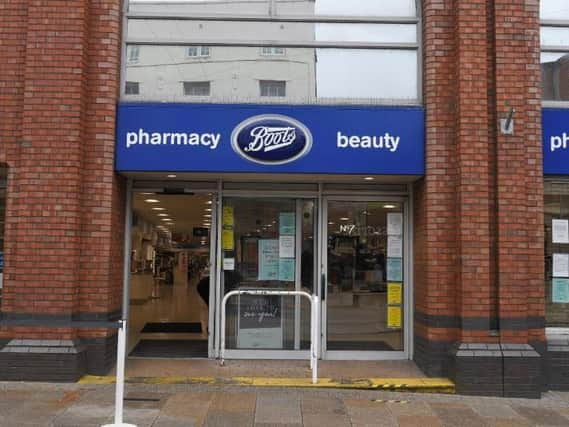 The announcement came after domestic support services, such as 'Hesita', had reported a surge in calls since the lockdown was first imposed.
The National Domestic Abuse helpline has seen calls rise by 49% and killings have doubled since the lockdown restrictions were introduced, a report by MPs found earlier this week.
Hestia, a domestic abuse charity, is overseeing the scheme at Boots pharmacies across the country to provide advice to anyone experiencing domestic abuse.
Victims are now able to visit their nearest Boots pharmacy and visit their safe space consultation room. From there, they have access to a 24-hour national domestic abuse helpline, the men's advice line and phone numbers for services specific to Scotland, Wales and Northern Ireland.
All 2,400 Boots pharmacies across the UK are involved in the scheme, including three in Preston's city centre.
Salma Ali has been managing the Preston Domestic Violence Service (PDVS) since 2019, after a battle to keep the service running for victims in Preston.
She said that the announcement of the new scheme is a step forward, but that Boots pharmacies need to keep in touch with local grassroot domestic violence services to make sure they are offering the best support for people who need it.
"With the current situation, many victims are stuck at home with their perpetrators, meaning they are limited with the support they can get. Some victims won't even have access to a phone or the internet to reach out," she said.
"This is a positive step forward because it means people can access support more discreetly by using shopping as an excuse. It will make people feel more confident and safe in asking for help.
"I think other businesses and pharmacies should definitely follow this idea because it gives people convenient ways to seek the support they need."
Salma believes that the scheme will be a success, as offering people secrecy allows them to come forward without fear of judgement. The PDVS had a similar experience when they relocated to the Community Gateway centre in Preston.
"For us, our old premises meant it was obvious when people wanted to come to us for support. Now we have moved to our new offices at the docks, we saw more victims come forward," she said.
"It is important that with this scheme, each Boots pharmacy keeps in contact with local grassroot organisations and charities to stop victims being passed around and given different numbers to call."
Marc Donovan, Chief Pharmacist Boots UK said it is important that they offer safe spaces to those who need it.
"Our pharmacies have long been a place where people can turn to for help and advice on their local high street. At times like these, our 2,400 stores in communities across the UK take on increased importance, as a place of safety for those who need one," he said.
"We hope that by making our consultation rooms safe spaces, we can help people find the support they need at this difficult time, when many other options are temporarily unavailable. This is something our pharmacy teams feel very passionately about, and would like to thank them for stepping forward to help at a time when they are under tremendous pressure."
The 24-hour national domestic abuse helpline can be reached on 0808 2000 247
Contact Preston Domestic Violence Services on 01772 201601 or visit pdvs.org.uk.