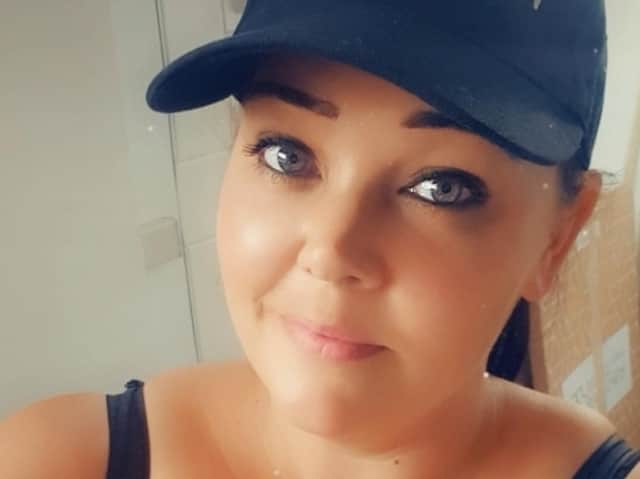 Lisa Walton of ACAYA
That something soon became ACAYA, a Preston-based female support service dedicated to supporting women who are living with domestic abuse, mental health issues, addiction, homelessness, or isolation in a highly-confidential manner via one-to-one support, peer-led group sessions, and advice on life-skills such as budgeting and employment.
"ACAYA came from personal experience of [abuse]," says Lisa, 38. "When I reached out to a service, I was treated appallingly, which stopped me going back for support for two years. That stuck in my head because reaching out can be really difficult for women, especially because domestic abuse services can scream 'victim'.
"A lot of women fear coming forward to get the support they need because the perpetrator might find out or someone might see them going in to one of these services," Lisa adds. "That's why ACAYA is totally discreet - eventually, we'll be hidden behind a coffee shop as a service within another business, so people don't know why someone's going where they're going."
Founded in March 2020, the service became official in October and is run by Lisa alongside fellow volunteer Claire Gant, both of whom have personal experience of the issues with which they offer help. Providing a safe space for women during the pandemic, ACAYA offered one-to-one socially-distanced walks as well as Zoom calls for resources such as cooking and life-skills classes.
"A lot of women have been controlled and abused by their partners for so long that they don't know how to do anything without them, so we not only help people with domestic abuse, but with things like addiction, life-skills, and job applications," says Lisa. "Every woman needs something different, even if that's just someone to talk to, and we help people starting from square one.
"Women may have been forced to do things a certain way so don't know how to do things for themselves anymore," adds Lisa, who is from Oxford and lives in Preston. "A lot of women stay in horrible situations not just because they're scared of their partner, but because they're scared of being without them and not knowing what to do, which makes it sometimes easier for them to stay and be told what to do.
"Some services start by saying 'you need to leave'; they already know that but the fear takes over and they might not be ready or have the means," continues Lisa. "Some people literally come in asking if they're being abused because they're so controlled and convinced it's their fault. They need someone to say 'what you're going through isn't right' so they can be empowered."
Now able to hold in-person support groups at the Sion Park Community Hub in Ribbleton, ACAYA was able to continue to provide their crucial service during the pandemic by accessing funds from the Police and Crime Commissioner's Community Action Fund with Commissioner Clive Grunshaw calling their work 'inspirational'.
"It really does highlight the commitment of people and volunteers across Lancashire to supporting vulnerable people," said Commissioner Grunshaw. "It's the personal stories where someone has been able to access support and move forward that really bring home how, through relatively small investments, we can make a big difference."
Going forward, Lisa is under no illusions as to how much work remains, but she says that there's nothing quite like helping those with whom she works.
"You have to build a relationship with people before they'll open up and that can take a while, but it pays dividends," she says. "It's about reassurance and building trust. We work with 24 women and it's a mix of heartbreaking and hopeful but to see people grow, learn new skills, and live the lives they want to live is fantastic.
"People find themselves and enjoy life again," Lisa adds. "It's the best feeling ever; I love what I do."