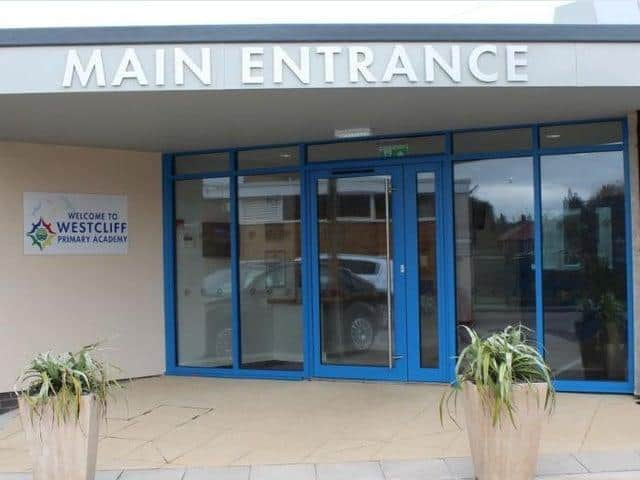 Westcliff Primary Academy in Bispham
Westcliff Primary Academy is the first in the area to send all staff and pupils home since schools re-opened two weeks ago.
The Bispham, school announced on Monday it was closing for 48 hours after a number of teachers went into self isolation following positive Covid-19 test results in school.
Originally it was understood that some pupils were told to self-isolate for 14 days and because of staff absenteeism there were not enough teachers to operate the school for a couple of days.
Sean BUllen FCAT interim director of Education
Now though, headteacher Amanda Stokes has told parents the Crawford Avenue School won't now open until Monday September 28 and parents of some children in reception, year one, year two, year six and some of year five have been told the children need to isolate for these 14 days.
All lessons are being moved online across the age range. Learning packs have been sent home and there will be work set on the school website too so the children will have contact with their class teachers.
Staff have been working to produce materials and resources so that learning is not disrupted during this period.
The school is part of the Fylde Cost Academy Trust and interim director of education Sean Bullen said the decision to close had been taken in consultation with Public Health England and Blackpool Council.
Although not confirming how many cases had been identified, he said: " The decision has been made in support of the national response to Covid-19."
Mr Bullen said: " We are following advice closely to allow us to handle this situation as safely as possible."
He added: "We all recognise that this is not ideal for our pupils and parents, but we know we can continue to provide high quality remote learning to support our youngsters.
And, he reckons it may be not be the last school closure saying:"We believe that actions similar to this will need to be taken at many schools in the coming months; as the country seeks to handle the pandemic."
Mr Bullen said all parents will receive a letter about the situation as well as information about more specific arrangements for pupils in particular year groups.
He added: " It is important that parents use our official lines of communication i.e. letters from the headteacher and school website to access all relevant information. We will pull through this situation together and we all look forward to students returning to Westcliff'."
In her letter to parents Amanda Stokes said: " I extend my apologies for the inconvenience and potential anxiety this may have caused. I trust you will appreciate the difficulties surrounding the current circumstances and of course you know we have had to act upon the advice given by Public Health England and the Local Authority.
"The underlying priority always guiding any decision is the safety and well-being of our children, staff and of course you, our parents and carers."