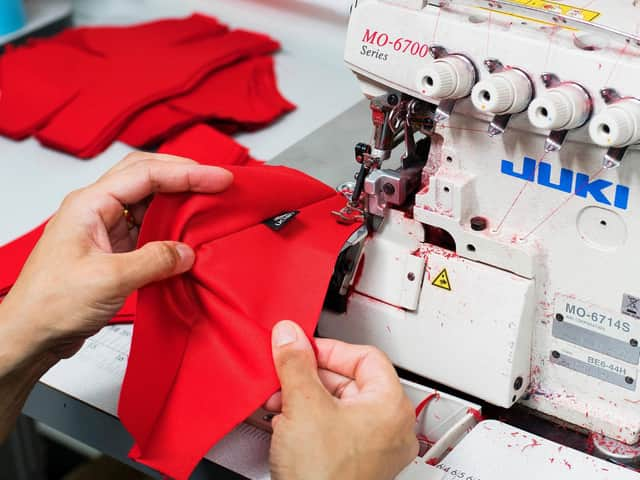 UCLan made more than 35,000 face masks for staff and students
The university says that currently only 13 confirmed cases of Covid-19 have been reported to Public Health England and there are 36 students self isolating in UClan halls of residence.
With a total of more than 32, 000 students overall the number of reported cases is extremely low compared to others in the area.
However, not all staff and students are currently on site, with a number still working remotely.
So far there are only 13 confirmed cases of Covid-19 among UCLan students.
Hundred of students are holed up in their rooms at neighbouring Lancaster University and in Manchester students have been blamed for increasing the spread of the virus.
But, UCLan bosses say are they not being complacent and a spokesman said today: " The safety of our students and staff is paramount and we continue to follow government and Public Health England (PHE) advice as the situation constantly evolves."
The university said tough measures were in place to try to stem and flow of coronavirus and the spokesman added: "While thankfully the number of confirmed positive cases reported by staff and students currently remain low, we continue to be vigilant and have measures in place to protect everyone on campus; including clear social distancing and sanitisation protocols, face coverings inside all buildings and continual Covid updates to staff and students."
The university handed out more than 35,000 face coverings to staff and students and since the start of the new academic year UCLan has operated a mixture of of face-to-face and online academic learning to reduce the number of people on campus.
The spokesman said: "We appreciate that this is a very unsettling time and want to reassure everyone in the University community that support from UCLan's counselling, mental health and well being team is always available."
A large proportion students are local and the city also houses a host of privately-run halls.
Overseas students had to abide by UK quarantine rules on arrival.