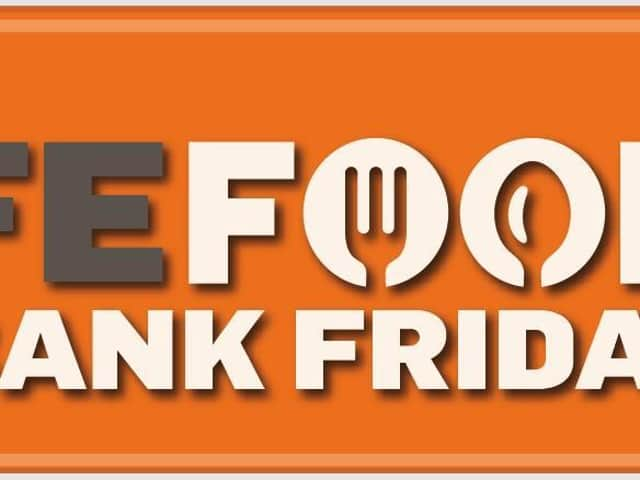 Preston's College is supporting FE Foodbank Friday
The Fulwood-based college has signed up to the national 'FE Foodbank Friday' campaign, where colleges and further education organisations around the country are joining forces to raise money for community foodbanks.
Many foodbanks are experiencing a decline in donations and are in need of extra support.
Preston's College plans to support a range of organisations, with local charity, Luv Preston, being the first recipient.
Preston's College is supporting local charities with FE Foodbank Friday
A key part of the charoty's role is to provide weekly, home delivery food parcels to those in need of emergency food provisions, in the PR1 and PR2 areas, whilst also supporting individuals to access key services across the city.
Organisers say the Coronavirus pandemic has seen the day-to-day requests shoot up by 400 per cent, meaning now, more than ever, the charity needs help, to allow them to continue providing much needed provisions to Preston's most vulnerable residents.
Preston's College principal and chief executive Dr Lis Smith said: "Since staff and learners temporarily moved to home and online working, we are extremely proud of the way in which we have been able to support our local community.
"The decision to come together with other colleges across the country, to support local foodbanks, was an easy one to make and we are delighted to be able to assist a small, local charity, who are doing outstanding work, at this difficult time, in any way that we can."
Luv Preston founder Jack Mcvicar added: "We offer our sincerest of thanks to all at Preston's College for standing with our charity during this crisis.
"We serve the disadvantaged in Preston throughout the whole year but since the Coronavirus pandemic arrived in the UK, requests for help have risen by 400 per cent.
As we stand with our clients, we too need people and organisations to stand with us. As many have said, we are all in this together. We thank Preston's College for the much appreciated support.
All monies raised will go directly on the purchasing of food for us to deliver to local residents in need."
If you would like to make a donation to Luv Preston visit: https://www.preston.ac.uk/prestons-college-supports-national-fefoodbank-campaign/
Meanwhile, members of UCLan Trampoline Club are fund raising to provide care packages for NHS workers, emergency services and key workers in Lancashire.
The packages including anything from small packs of biscuits and , tea bags, hot chocolate sachets, fruit cordial, porridge to hand cream and lip balms
So far the squad has collected enough for around 40 packages and social secretary Lucy Cowell said: " People can donate to the GoFundMe on facebook to allow us to buy more goodies, donate items for the bags or inspire them to make their own care packages.
"This is just UCLan Trampoline Society's little way of trying to help everyone during this crazy pandemic in the hopes it will keep our lorry drivers laughing, our police officers smiling and our nurses saving lives."