Preston primary school shuts nursery after E.coli cases in classrooms
A primary school in Preston has closed its nursery after children tested positive for E.coli.
Watch more of our videos on Shots! 
and live on Freeview channel 276
Visit Shots! now
Eldon Primary School said it has temporarily closed its nursery while children are tested for the bacterial infection and several deep cleans are carried out.
It comes after a small number of STEC (Shiga toxin-producing Escherichia coli) infections were confirmed among children who attend the nursery.
STEC is very infectious and children can often be poorly for up to two weeks with symptoms ranging from mild to bloody diarrhoea, severe abdominal pain and sometimes fever.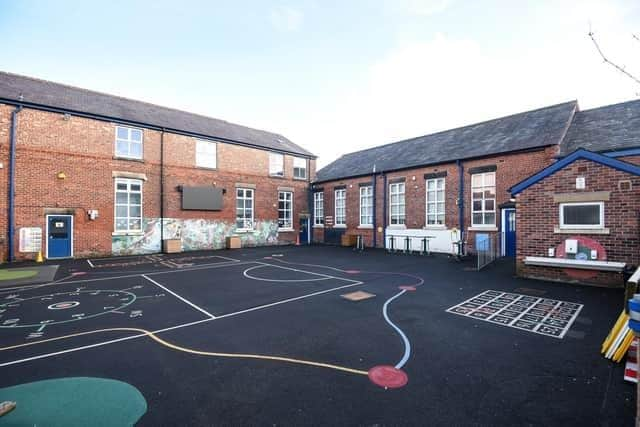 In a small number of people, it can lead to more serious outcomes.
The school informed parents on Wednesday and updated parents on Thursday, saying that the nursery would close on Friday to prevent it spreading further.
It said children will be allowed to return to the nursery next week if they test negative. Parents have been advised to pick up a 'sample pot' from the school and return it as soon as possible to allow the stool samples to be sent away for testing.
The UK Health Security Agency is investigating and working with the school to help prevent further cases. The nursery will also undergo 'several deep cleans' before it reopens.
A note from the school said: "Dear parents and carers, apologies for the late message.
"Following my communication to you all yesterday (Wednsesday) about the E.coli case, we are now closing the nursery tomorrow (Friday), for one day – so that every child can be screened.
"The idea is that until your child has been screened and has received a negative result, he or she will not be able to return to the nursery.
"I realise this is very short notice, however we are trying to ensure the safety of all pupils."
Eldon Primary School was approached for comment.
Investigation under way, says health bosses
Dr Sakthi Karunanithi, director of public health for Lancashire County Council, said: "We're working closely with the UK Health Security Agency to identify the source of the infection and to prevent further spread.
"We are also working with nursery staff to provide any further necessary public health advice as investigations continue.
"We strongly advise maintaining good hand and food hygiene practices at all times, as this is the most effective way to prevent the spread of the illness.
"In most cases the symptoms of STEC infection resolve within a few days. However, if parents are concerned they should contact their GP or NHS 111."
Mark McGivern, consultant from the UK Health Security Agency North West, added: "Investigations are ongoing and public health measures have been put in place to help prevent further cases.
"Faecal samples from children who attend the nursery are being tested to ensure no one is carrying the infection, which can spread from person-to-person."
Treatment for E.coli
The most effective way to prevent the spread of the illness is by following good hygiene such as washing hands thoroughly, particularly after using the toilet, handling raw meat, before meals and after contact with animals.
There is no specific treatment for infection, but in most cases the symptoms of STEC resolve within a few days. But in rare instances it can lead to a more serious infection.
It's important to drink plenty of fluids, as diarrhoea can lead to dehydration. Antibiotics are not recommended, and may increase the risk of complications.
Anti-diarrhoea drugs such as loperamide (Imodium) are also not recommended as they may prolong exposure to the toxin.
Any parents concerned that their child is displaying symptoms related to STEC, should contact their GP or NHS 111 immediately.