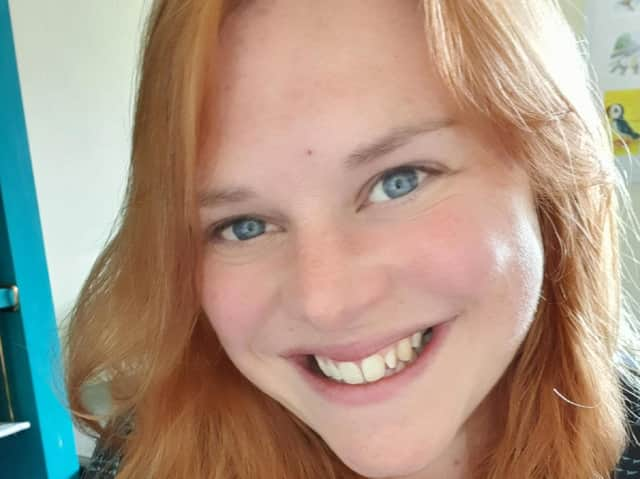 Literary festival organiser Hazel Holmes joins an elite group of publishing industry rising stars
Hazel, who runs the award-winning publishing house at the University of Central Lancashire, has been named one of The Bookseller's Rising Stars of the Class of 2020.
She now joins an elite group of industry professionals recognised by the leading magazine covering the publishing sector.
A former UCLan student, she has worked at UCLan Publishing for the past two years and has been attributed with helping attract leading authors such as Dan Walker, Eve Ainsworth and Bryony Pearce . She is also organiser of the acclaimed Northern Young Adult Literary Festival.
Hazel, who hails from Preston and graduated in 2005 from the university's English literary studies degree course, said: "I feel really proud. The team has worked tirelessly for the past two years, and to get industry wide recognition is amazing."
She started her career as the children's book specialist at Borders then moved to library suppliers Askews and Holts Library Services to work as the children's buyer, before going back to her old university to work with UCLan Publishing, which is now in its 10th year.
As organiser of the popular literary festival, a free event which attracts thousands of young book enthusiasts to UCLan's Preston campus every year, she is a champion of children's literacy and the development of the publishing industry in the North of England.
Hazel said: "The Arts Council funded Northern Young Adult Literary Festival is the main highlight, making books and reading more accessible in the North, and the support from industry has helped to make this the success it is.
She added: "I really love my job and feel really lucky to have this role based in my hometown."
In The Bookseller, Young Adult author Melinda Salisbury said: "Many people wax lyrical about how the publishing industry could be improved, but very few actually do something about it. Hazel Holmes is one of those few."