Pioneering historian was 'good friend' to Edge Hill University.
Tributes have been paid to Edge Hill University Honorary Doctor of Philosophy and Emeritus Professor Clive Emsley who has died.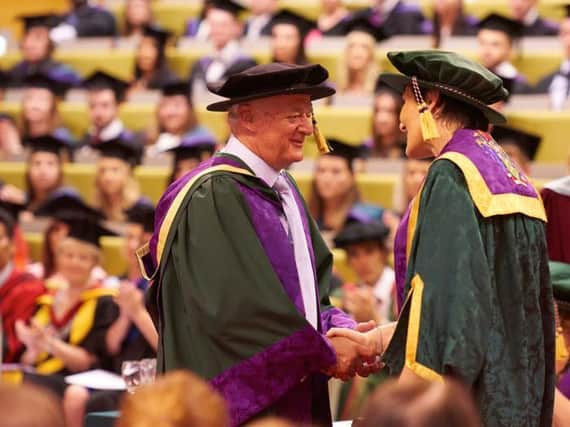 The eminent historian was a co-founder and co-director of the International Centre for Comparative Criminological Research at the Open University from 2003 until 2009.
He was also President of the International Association for the History of Crime and Criminal Justice for 12 years and a co-editor of the Old Bailey Proceedings Online. Prof Emsley also held visiting posts in universities in Australia, Canada, France and New Zealand.
During his academic career he wrote 14 single-authored texts, 18 edited or co-edited collections and over 50 articles and book chapters.
His work with the Open University continued until his retirement in 2009 where he then held an emeritus and senior research associate position.
Edge Hill vice-chancellor Dr John Cater said: "We are all deeply saddened to hear of the passing of our honorary doctor and friend of Edge Hill, Professor Clive Emsley, who I know was such an inspiration to colleagues, students and alumni of the university.
His work has been an important part of teaching and research by members of the history department and I know he will be missed by so many. Our deepest condolences to at this very sad time."
Edge Hill's Associate Head of English, History and Creative Writing Professor Alyson Brown was a close associate of Prof Emsley.
She said: "He was an outstanding academic, a pioneer in his field and a generous and collegiate man.
"He always made time to support younger academics coming through for which many of us were grateful."