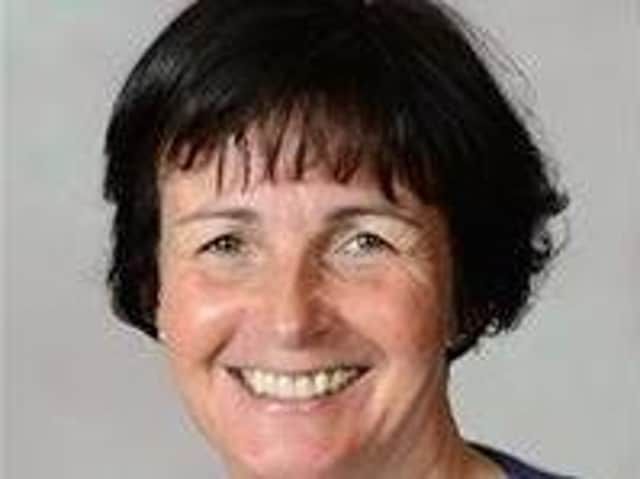 County Councillor Phillippa Williamson has urged parents not to congregate outside school
The message comes as schools across Lancashire return next week amid tough Tier Three restrictions. It follows concerns from parents and headteachers that some people have been congregating and standing less than two metres apart outside school.
County Councillor Phillippa Williamson, cabinet member for children, young people and schools, said: "The figures show that the spread of Covid-19 is increasing and we all need to do our bit to keep it at bay.
"I know it is hard and it can be easy to forget to stand two metres apart when we're outside school talking to others, but the virus can spread, even outdoors so it's important we remember to follow the guidance.
Parents have been warned to make sure their children wear mask when they need to... especially on public transport
"Congregating in groups is a particular problem as it means the virus can spread in local communities very quickly."
She added: "We're getting to winter now and with hospitals expected to get busier, it's important we all try to keep our distance in and around schools. This will help us to protect our communities and reduce the pressure on our NHS at a time when our hospitals are coming under increasing pressure."
And, they have also been urged to make sure older children wear masks when they need to, especially on the way to and from school.
Anyone aged 11 and over must wear face coverings on public transport by law.
Parents are also being reminded not to send their child to school, after school clubs and all after-school activities if they, or a family member they have been in contact with, have tested positive for Covid-19 in the last 14 days.
For more information about how to stay safe and prevent the spread of coronavirus visit: https://www.lancashire.gov.uk/health-and-social-care/your-health-and-wellbeing/coronavirus/