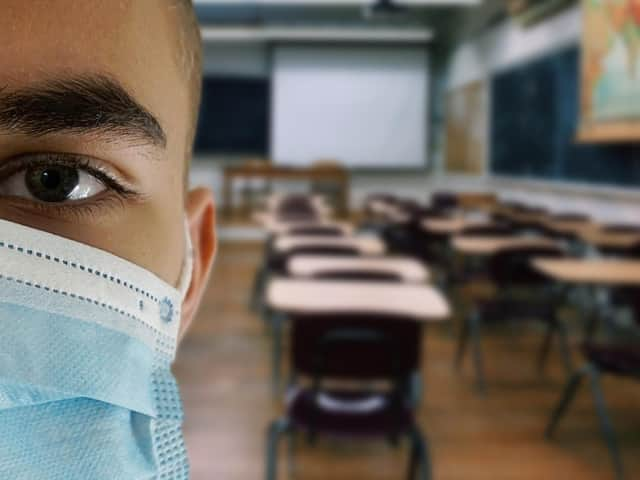 Tecchers leaders say it is not safe to open schools yet
The National Education Union has issued a stark warning to the Prime Minister that education staff do not feel reassured that the Government plan to open schools to some pupils in three weeks is being done for the right reasons.
Lancashire's Schools say they are managing to cope with a few children in schools at present but have warned that social distancing can be a problem.
One head, who did not want to be named, said: "We are managing at the moment and I can understand why they want to get the younger ones in first because those early years are key to building the foundations for learning.
"But, as anyone knows, trying to social distance young children is not going to happen."
And, union bosses are warning members that it is not safe for them to consider opening.
The union issued statement after Boris Johnson unveiled his strategy for easing lockdown to parliament.
A spokesman said: " This timetable is reckless. This timetable is simply not safe.
"Staff in schools and colleges are asking for the evidence behind the decision to select some year groups. Education staff do not feel reassured that the Government is taking these steps with public health in mind."
Headteachers say they have been inundated with questions and queries from their staff and from parents.
The spokesman added: "The Government has stoked teachers' anxiety and triggered real confusion because the announcement is inconsistent on the importance of social distancing and how or whether it can be achieved in schools."
Dr Mary Bousted, joint general secretary of the National Education Union, the largest teachers organisation, said:
"This is not fair to anyone and it is not safe to put out a timeline until the public safety test has been met. This first sketch for schools must be immediately re-drawn, alongside unions and the profession.
"The NEU is advising our school leader members today that we are in no position to start planning for wider opening yet. This reckless and rushed approach has created a level of uncertainty and stress for school leaders which is simply unmanageable."