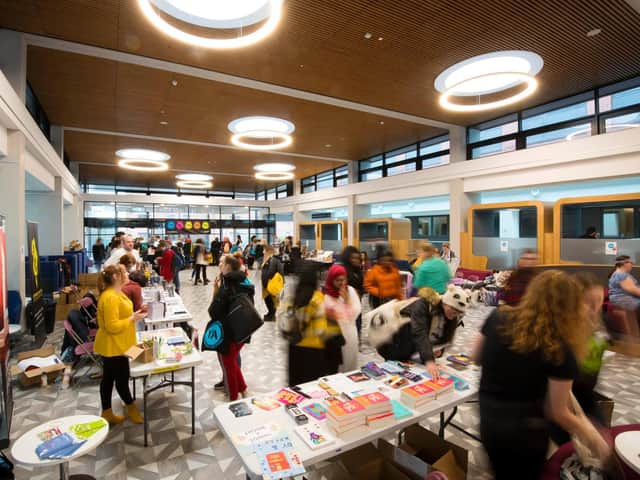 The annual festival usually takes place on Preston's UCLan campus
The Northern Young Adults Literary Festival will run from January 15 - 17 and will include workshops and presentations for children as well as an older audience.
It is the third year that UCLan Publishing has organised the free event, which attracts budding writers and reading enthusiasts from all over the country.
And this year, organisers were determined to see it still take place despite the current lockdown, by moving it from the Preston campus to online.
Hazel Holmes from UCLan Published said: "The NYA Literary Festival has become a key event in the UCLan calendar, with more than 2000 visitors last year.
"It is the only literary festival of its kind in the North of England and we didn't want to let down our loyal attendees.
"This year they can still enjoy all the great content but from the comfort of their own homes. It is important now more than ever that young people develop and sustain a love of reading and writing
"We hope this series of exciting workshops and events will really grab their imagination and act as a great learning tool during this period of lockdown."
Highlights of the three-day event include writing tips from Chicken House publisher Barry Cunningham, the man who famously discovered JK Rowling, a discussion with award winning authors Sally Nicholls and Eve Ainsworth and the virtual launch of Last One to Die, Cynthia Murphy's debut young adult horror-thriller with a supernatural twist.
There will also be ten events specifically for young readers, including advice on inventing characters, how to create a fantasy map in a session with best-selling author Vashti Hardy and a lesson in writing an exciting opening to a story from author Michelle Harrison.
The full programme is available here for more information and the event can also be followed on Twitter @NYALitFest.
Thanks for reading. If you value what we do and are able to support us, a digital subscription is just £1 per month for the first two months. Try us today by ​clicking here.