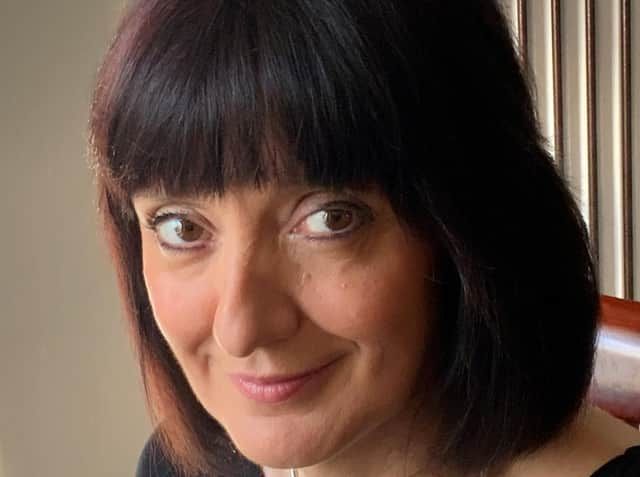 Dr Marina Anderson.
She will be starting in the role as of July 1. Dr Anderson joins from the University of Liverpool where she is currently Senior Lecturer (Clinical)/Honorary Consultant Rheumatology, at the Liverpool School of Medicine.
Prof Jo Rycroft-Malone, Dean of the Faculty of Health and Medicine, said :"I'm delighted that Marina is joining us as our new Head of Medicine.
"She brings with her a wealth of medical education, practice and research experience. With her leadership I am confident that Lancaster Medical School will continue to go from strength to strength. I look forward to welcoming her to the Faculty of Health and Medicine."
Following her appointment, Dr Anderson said: "I am delighted to be joining the team at Lancaster University. As a clinical academic, in more than one way, it is like coming home.
"Lancaster was key in forming my clinical identity as I started my specialist training as the first rheumatology 'registrar' at the Royal Lancaster Infirmary in 1998. I then broadened my academic experience, developing a deeper understanding of medical education working alongside the Lancaster Medical School team in the setting up of the Lancaster MBChB whilst at the University of Liverpool. I relish the opportunity to be part of the next chapter of nurturing our doctors of the future in Lancaster."
Dr Anderson graduated MBChB from Edinburgh University in 1991, and completed her pre-registration House Officer jobs in Edinburgh.
She moved to the North West of England in 1992, where she trained in general medicine and subsequently completed specialist training in rheumatology, having been the first rheumatology specialist trainee at the Royal Lancaster Infirmary in 1998.
During training, Marina gained both a research Masters and PhD from Manchester University, as part of an Arthritis Research Campaign Fellowship.
Marina took up post as Arthritis Research Campaign (now Versus Arthritis) Clinical Senior Lecturer at the University of Liverpool and Honorary Consultant in rheumatology at Aintree University Hospital (Liverpool University Hospitals NHS Foundation Trust) in 2004.
Throughout her clinical academic career, Marina has had a particular interest in medical education, fostering the development of student doctors, postgraduate trainee doctors and physician associates.
She has held a number of key leadership roles in the Undergraduate School of Medicine at the University of Liverpool, including MBChB Year lead, Professionalism lead, Director of Studies and Interim Head of School, with contributions to the shaping of national undergraduate medical training working with the Medical Schools' Council and GMC.
In the 16 years she has been in Liverpool, Marina has also established the regional Raynaud's and Scleroderma service, comprising a multidisciplinary specialist clinic and active research programme, whilst working with the rheumatology team at Aintree managing the full range of general rheumatology cases.
From 2018, in addition, she took on lead of the regional myositis service. Marina has been part of shaping national clinical policy in this field, being north representative on the NHS England Specialised Rheumatology Clinical Reference Group from 2013 to 2019.