Let the teachers decide say the county's teens
Teachers know their pupils best - and should be trusted to decided the fate of A Level and GCSE students - and so say students across the county.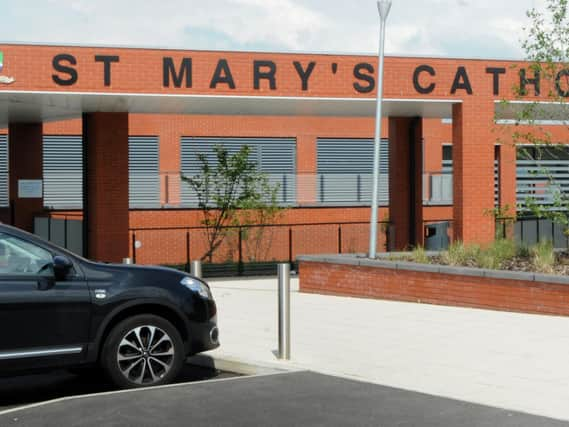 As political battles rage, young people across Lancashire are counting the cost of the A Level fiasco which has seen at least 40 percent of teacher assessments downgraded nationally, leaving teenagers scrambling for a place at university of losing out on job offers.
Those who were told they could fall back on their mock exam result have now been told they can't , leaving universities having to juggle limited places to try to cope and with the future of Thursday scheduled GCSE results hanging in the balance colleges are in a quandary.
Thousands of angry and disappointed youngsters marched on Westminster a the weekend one Blackpool student who missed out on a place at a top university has written to her MP.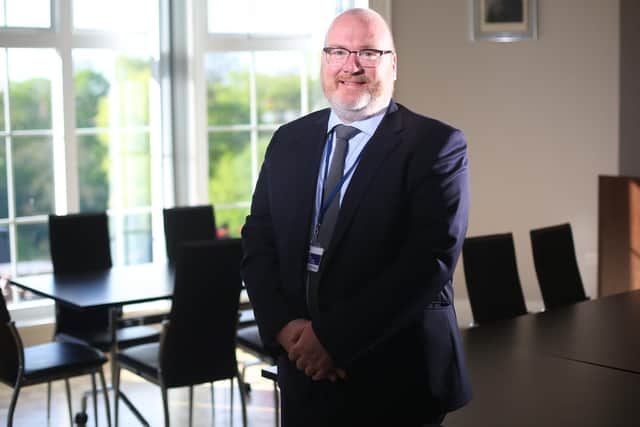 St Mary's Catholic College sixth former Holly Cornall was seen as high flier by her teachers and was predicted to get A*and two A grades, She was offered a place at St Andrew University to study English based on her past performance and these predictions. But, her results were downgraded by the algorithms so she didn't get the grade she expected in English and was turned away.
She said today she was left feeling ashamed of the grades she received after years of hard work, including regularly staying behind at school to improve her performance.
Holly said: " I am quite ashamed of them and they just don't feel like my results at the moment. But most importantly they don't reflect the intense amount of work I put into my subjects."
She added that although she has been accepted at her insurance centre, Kings College, London, she said the system as unjust and added: " We ( students affected) would like centre assessment grades CAGs used. Our teachers know us the best and it should be left to the professionals those being the teachers."
In her letter to MP Paul Maynard she wrote: "Although I am lucky in comparison to others, this is still not fair. I am an extremely hardworking student as any of my teachers would say, I did as much as I could to achieve those predicted grades that were put into my UCAS and sent off to my university choices.
"I did not stay after school until 6 o'clock several days a week for a computer program to tell me I am unable of achieving these grades. Thanks to standardisation, I lost my place at the fourth best university for the subject I am going into.
Please tell me how this is fair. "
Like Holly, another student from Leyland's Runshaw College was devastated to see her predicted three straight As lowered to two B's and a C. Luckily, she still got the grades to study law at university.
Her mum said: "She was predicted three A's and has come out with lower grades than expected and so have all her friends. My understanding was the grades would be based on teacher assessments throughout her time at college."
She added: "From the results, it appears as though the Government have said there's no way that kids in poorer areas can achieve three A's at A level and it has been a clear north and south divide. I haven't seen people up north or in her group of friends come out with the high grades they expected."
Colleges and sixth forms are anxiously waiting to see what will happen on Thursday with GCSE results.
A spokesperson said the University of Central Lancashire was being as flexible as possible with results and added: "Despite the continued uncertainty surrounding this year's A Level results our clearing lines have been very busy with call numbers up on last year and with over 1,000 offers made.
"In light of the current, unprecedented circumstances we think the overall process will be drawn out further this year as students consider their potential options. Here at UCLan we have a team of highly experienced advisers so if students have any queries don't hesitate to give us a call."
"The University still has a few places available in subject areas such as physical sciences, art and design, humanities and languages, sport, computing, law and social sciences.
"Interested students can call the UCLan Clearing hotline number on 01772 830777 and also visit the UCLan website www.uclan.ac.uk/clearing The University will continue to offer places throughout September."
College bosses and sixth form heads are waiting anxiously amid calls to delay or scrap Thursdays planned GCSE results.
Nick Burnham, principal at Cardinal Newman College in Preston said the college had been working hard with potential new students during the pandemic and added:
"In the many (long) months that have passed with the country in lockdown, we at Cardinal Newman have been working hard to ensure that our students and prospective students felt safe and supported, for year 12 and 13 students this meant live lessons on Microsoft Teams and interactive online learning, a new approach for everyone but one that was really successful according to student feedback.
The Nelson and Colne College Group has already announcement that students picking up GCSE Results on Thursday will be accepted onto their College course based on grades submitted by their school teachers (Centre Assessed Grades) – if higher than their official grade.