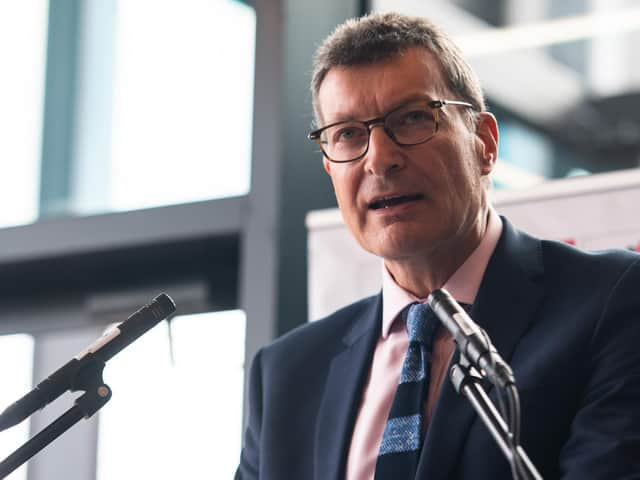 UCLan Prof Graham Baldwin said the university is doing all it can to ensure students get the places they deserve
Many students who didn't get the grades they had anticipated on Thursday and failed to-get into their choice of university have been going through the clearing process
But now, after a dramatic U-turn by the Government yesterday to accept Centre Assessment Grades, many teens who had their teacher grades lowered under the Ofqual marking system will see them go back up.
CAGs are the grades provided by teachers using all the evidence available to them to determine what grade student would most likely have achieved if they had sat the examination. For some, this could mean a major change in their choice of university.
Lancaster University has promised to honour all places offered
The University of Central Lancashire is re-starting its admission procedure again to try to accommodate those didn't make the original offer grade but now will.
Vice chancellor Professor Graham Baldwin said: "We know that this is an extraordinarily difficult and for some a very upsetting time for learners, parents and their teachers and we are currently working through the details and impact of the Government's new announcement.
"We will now begin making offers based on Centre Assessment Grades (CAGs) provided directly from students which we will verify officially via UCAS.
Prof Baldwin said the CAG was" academically robust" and, he added: " From our point of view it's pleasing to know that students from disadvantaged areas will now not be penalised by the Ofqual algorithm.
Edge Hill University Vice Chancellor Dr John Cater
"We are effectively starting a second clearing operation a week later than scheduled and while the Government's u-turn will hopefully lead to more people getting on to the right course for them we think the overall process will be drawn out further this year as students consider their potential options."
Lancaster University has promised to honour all existing offers on all programmes that do not have an externally determined cap for 2020 entry.
Subjects with external capping limits include medicine. For those students who have met an offer to study medicine based on teacher-assessed grades but do not yet have a place confirmed, staff at Lancaster are working with the relevant agencies about places this year and will guarantee a deferred place for next year.
A spokesman said: "We are awaiting information about how grades will be articulated to the university. As soon as we have this information we will advise of the process you need to follow."
Students who received an offer through Clearing or Adjustment have been assured their places are secure .
Edge Hill is also having to re-look at it things. Vice-chancellor John Cater said: "Following the Government's announcement yesterday afternoon, Edge Hill University is pleased to confirm that all those who selected us as their firm choice will have their places honoured, based on either their Teacher Assessed Grades or the grades initially awarded to them last Thursday.
"We also have a small number of places in certain subjects which we are now able to make available following the lifting of the Student Number Cap. "
Full details of courses with available places are on the website at edgehill.ac.uk.'