Lancashire school places: Online applications for primary and secondary schools are now live
Parents and carers in Lancashire can now apply online for children either starting primary school or moving to secondary school in September 2023.
Watch more of our videos on Shots! 
and live on Freeview channel 276
Visit Shots! now
When are applications open?
Applications open today, Friday, September 1 2023, and as for all schools nationally, the closing dates are October 31 2023 for secondary schools, and January 15 2024 for primary schools.
Why should you apply now?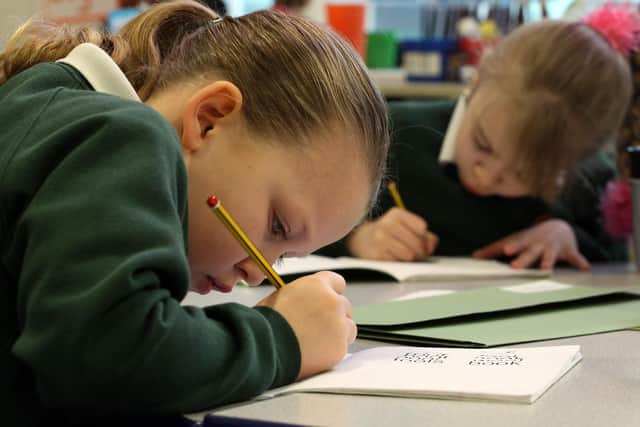 Lancashire County Council say it is important to submit a timely online application for your child's school place for September 2024 to give yourself the best chance of securing your preferred school.
What happens if you miss the deadline?
While all applications received up to the closing date are given equal priority, if you miss the deadline, a late application may reduce your chance of getting your preference of school.
How are applications made and reviewed?
The majority of applications are now submitted online, and all applications are allocated fairly and objectively, with all preferences considered against the published admissions policy.
Where there are more applications than places available, decisions are made as to which children should be offered the available places. These decisions can be appealed.
What does the council advise?
County Councillor Jayne Rear, cabinet member for education and skills, said: "The majority of applications are now submitted online as parents find this to be the most convenient method.
"You must also apply if you want to get your child into their siblings' school as they will not be automatically allocated a place.
"The whole process should only take a few minutes but if you need support in making your application, our admissions team will be happy to help."
How can you appeal against an admission decision?
If you're not happy with the school place you are given, you can appeal against the decision by contacting the area education office (admissions department) for help.
They can tell you which schools have places available, add your child's name to waiting lists for other schools, and provide information to help you appeal
You can submit a primary school appeal using an online form.
What else should you consider when picking schools?
The council says parents and carers should also plan how their child will get to school as part of the admissions process.
Your child may be able to get free transport to school, depending on how far the walk is, and there is also support for families on low incomes.
If families are not entitled to school transport assistance, it is their responsibility to get their child to school.
What does the council advise regarding transport?
County Councillor Rupert Swarbrick, cabinet member for Highways and Transport, said: "With a season ticket you can save up to 20% of the cost of the daily return fare. You can also spread the cost if you choose to pay by direct debit.
"I would also urge parents and carers to check our school transport policies to check if they are eligible for free transport."