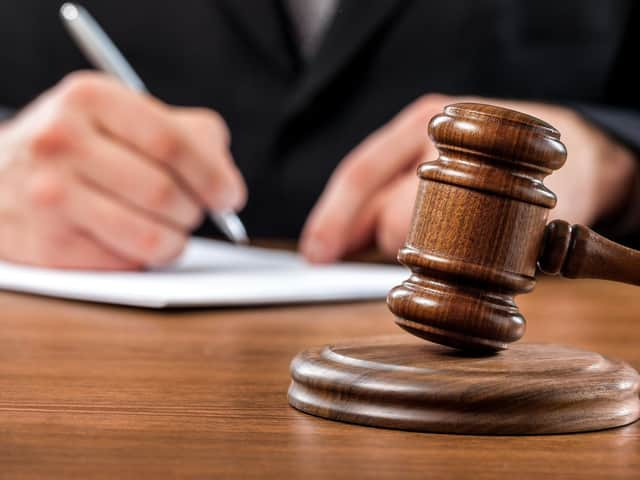 Dr Amy Binns and Sophie Arnolds new research highlights lack of scrutiny of coroners courts.
After analysing a range of local newspapers across England and Wales, Dr Amy Binns, senior lecturer in digital journalism, and shorthand and journalism lecturer Sophie Arnold, discovered that only 11 per cent of all inquests which took place in a two-month period were reported by the press.
But, Lancashire figures among the highest.
Their research, published in Journalism Practice, by Routledge, highlights how the closure of local newspaper offices and the reduction in the remaining number of journalists are among the main factors as to why coverage has been affected.
The report also focuses on the change in the relationship between police and reporters, and the variety of information provided by coroners' offices, despite national guidelines updated three years' ago recommending greater transparency.
Amy Binns worked as a newspaper reporter for 10 years. She said: "It is clear the level of reporting of inquests in the UK is a matter of concern and the importance of this cannot be underestimated.
"Although many inquests may be only routine recordings of facts a reporting rate of 11 per cent, with 0 per cent in some areas, represents a significant lack of provision of independent oversight into the unexpected deaths of British citizens, and a consequent loss to public interest investigations.
"Due to falling newspaper advertising revenue, there is a shrinking number of local journalists. Fewer attend court, thus many more inquests go unreported. Some deaths are missed altogether."
Dr Binns added: "Deaths may also go unreported at the time due to centralisation of both police and newspaper offices, which has led to fewer direct contacts between police and journalists.
"A general cultural shift of passing media inquiries to a police 'communications team' of PR specialists also means news is likely to be filtered to give a more positive sense of police success."
However, Sophie added that figures varied widely across the areas. Only 25 per cent of cases heard at Preston were covered ( the second highest) and five per cent in Blackpool. None were covered in Newcastle and only two per cent in Birmingham and Bradford.
The highest was Exeter with 31 per cent.
Sophie said: " We found coverage varies wildly, with some 'news deserts' where inquests are rarely reported.
"It seems likely that some news media are following the proceedings of the coroners' courts closely and reporting most significant cases while for others it is extremely rare for a reporter to attend an inquest – it seems likely that the coroners' courts have entirely dropped off the local media's radar, and that even cases with great public interest significance would be likely to be missed."