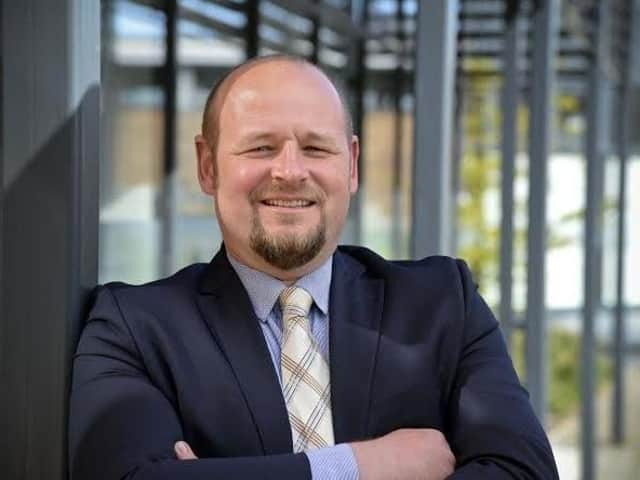 Wes Johnson, principal and chief exec of Lancaster and Morecambe College and chairman of Lancashire Colleges
They say education and training will play a vital role in transforming the region's economy, turning around the fortunes of businesses and communities.
To help drive the fight back to normality a dozen colleges and sixth forms centres are working together to provide a wide range of education and training opportunities for adults, from foundation skills to degree-level courses, to develop new skills and further their careers.
They have pledged to "help young people achieve their full potential and to maximise their future opportunities as they make the transition from school to college" and to "work more closely than ever with employers, ensuring the workforce has the professional and technical skills needed to help businesses bounce back"
The county's colleges work with roe than 10,000 businesses to provide 95,000 learners each year with the knowledge, skills and training to drive social mobility and boost the economy and gnat to build on that.
Wes Johnson, principal and chief executive of Lancaster and Morecambe College is chairman of The Lancashire College.
He said: "Across Lancashire, young people can take advantage of a huge range of learning opportunities to get them on track for enriching and rewarding careers, while adults can benefit from upskilling and retraining as well as vibrant higher education programmes to help the economy recover and grow."
Member of Lancashire Colleges are:
The Lancashire Colleges are: Accrington and Rossendale College, Blackburn College, Blackpool and The Fylde College, Blackpool Sixth, Burnley College, Cardinal Newman College in Preston, , Lancaster and Morecambe College, Myerscough College, Nelson and Colne College, Preston's College, Runshaw College, Leyland, and West Lancashire College.