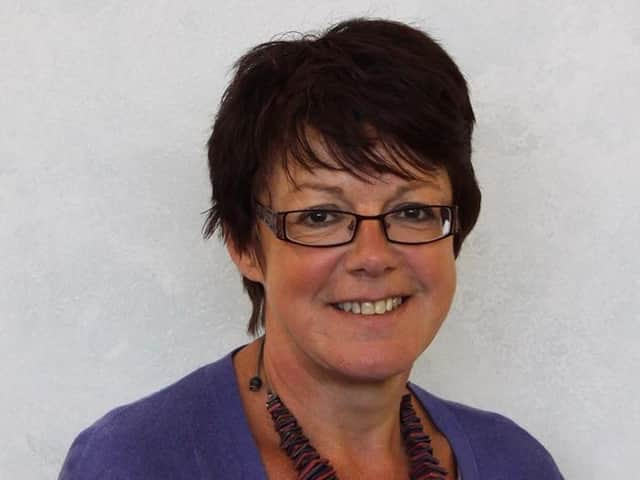 Dr Lynne Barnes has received a Lifetime Achievement Award for her work in deaf education
After dedicating more than 30 years to helping deaf students further their education and promoting British Sign Language education she has been awarded the ultimate prize - a lifetime achievement award.
The "unexpected" accolade comes from the prestigious National Association of Disability Practitioners and recognises "a special individual" who has made a sustained contribution to make a positive difference to the experiences of disabled students and/or disabled staff in higher or further education.
Lynne,an academic at the University of Central Lancashire, said: "It is a great honour, and I am deeply humbled to receive this prestigious award in a sector of so many brilliant and dedicated colleagues working relentlessly to enhance the lives of disabled young people."
The principal lecturer joined the Preston-based university in 1993 to initially design and deliver what is now the popular BA (Hons) British Sign Language and Deaf Studies course.
She has led that area ever since as well as previously being an adviser for UCLan's Deaf and hard of hearing students.
On top of that she is a board member of The Consortium of Higher Education Support Services with Deaf Students (CHESS), a former Trustee of Signature (the national qualifications body for British Sign Language) and has also been a project leader for a host of pan-European projects involving UCLan.
Lynne is a National Teaching Fellow and has published many research papers in the field of deaf student education. Her interests lie in access for deaf students within higher education, the pedagogy of deaf learners and more recently as a result of completing a professional doctorate, deaf graduates and employability.
Over the years she has presented at numerous conferences, nationally and internationally, trains both specialist note-takers for deaf students and also specialist support professionals for deaf students and she's also been on the editorial board for the Journal of Deafness and Education International.
And, she has no plans to stop just yet.
She said: " "Lifetime' makes me feel very old … but then when I look back, I realise that I've been teaching and supporting deaf young people for just over 30 years now.
"I have been extremely lucky to have worked with some incredible people along the way. Within schools, colleges and for the last 28 years at the University of Central Lancashire, co-ordinating the BSL & Deaf Studies degree course. I could not be where I am today without the incredible support and friendship of my colleagues."
The award was presented virtually by Helen Young, a member of the NADP Board of Directors, at the Supporting Disabled Students – Supporting Ourselves Conference.
Helen said: "Lynne's substantial experience and long-standing commitment to work and research within the sector, as well as her commitment to safeguarding against compromised standards of deaf student support in higher education in the future, make her wholly deserving of this Lifetime Achievement Award.
"Well done and congratulations on this recognition which is hugely well deserved and thank you for your contributions over the years to the sector and very well done."
UCLan boasts one of the largest deaf student bodies in the country and the deaf studies department is nationally acclaimed