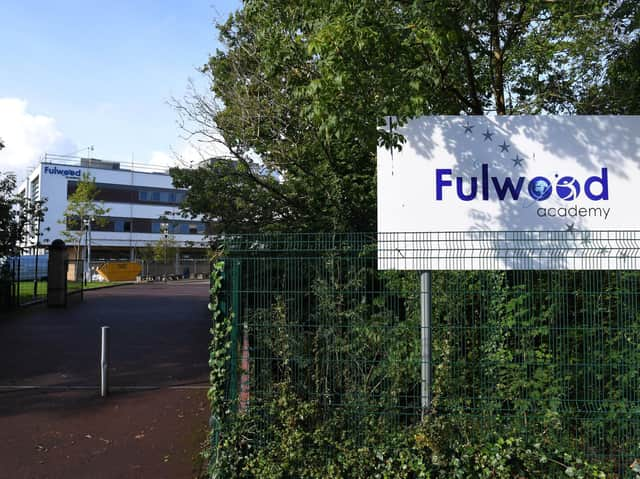 Fulwood Academy has been praised by Ofsted for the work it has done during lockdown to support pupils and their families
Fulwood Academy in Preston was one of several schools across the region visited by Ofsted to help parents and the public understand how effective schools handled the first lock down, and how they are managing the return to their normal curriculum. The results could help shape future policy.
The inspectors were particularly impressed with the way the Black Bull Lane school adapted the personal development curriculum to prioritise support for pupils' mental health and well-being.
They also said the academy has "developed your provision to deliver remote education. This closely matches the work taught in subject curriculums….online systems are helping pupils to keep up with their work when they are absent."
Hundreds of students at Fulwood Academy were provided with laptops to use at home.
Support for pupils moving up from primary school was singled out for praise with the inspection report stating: "The school has adapted the Year 7 curriculum to support pupils with the transition from their primary schools.
School principal Dave Lancaster said: "There is no denying that these have been challenging times. Our staff have, however, been amazing in how far they have gone to support our students. The sense of community has been tangible."
He added that the academy has already seen a 50 percent increase in the number of families of Year Six children selecting the academy as one of their preferred options for next year.
Mr Lancaster said: "We strive to make every child happy here and to support their learning and development. We are humbled that so many more parents have but their faith in the trajectory that we are on, and have selected our school for their child."
Fulwood Academy principal Dave Lancaster....
In a letter to the school inspector Ahmed Marikar said: " Thank you again for contributing to this important national work.
The views and experiences you have shared will help to inform future policy."
Chairman of the Dunstone Education Trust, Joan Dean, added: "After all the hard work by both the students and our staff, it's fantastic that Ofsted have acknowledged that our collective efforts are having an impact."
"The future is very bright for Fulwood Academy, and I look forward to what the next 12 months will bring."
Throughout lockdown, the school set up a number of initiatives to support pupils and their families. These ranged from running its own food bank, a summer school in August to help students prepare for their return to face-to-face education and, through a donation from the Dunstone Education Trust, has provided hundreds of students with equipment to support online learning.