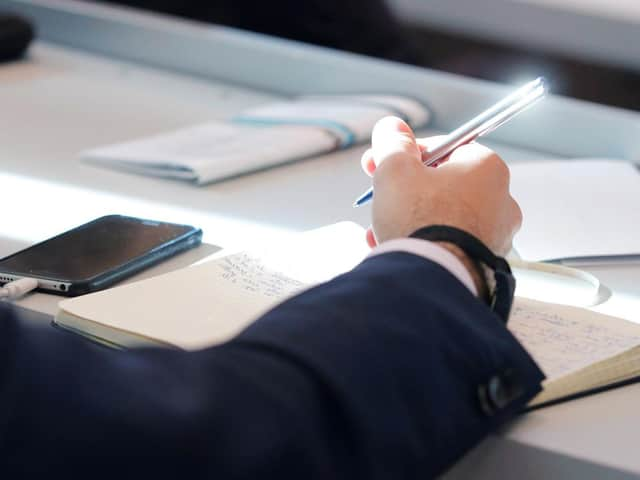 Lancashire's adult learners are being offered a chance to improve their job prospects with free courses
The aim of the fast track course is to help people improve their employment prospects.
Starting in September, it is being run by Lancashire Adult Learning and offers adult learners aged 19 and over the chance to complete Level 1 or Level 2 qualifications in just 10 weeks without leaving home.
A range of resources, tutorials and one to one support from LAL's expert team is also available to help learners during the 10-week period of study.
Complementing LAL's new fast-track English and Maths offer are brand new Essential Digital Skills courses available to learners across the county, complete with a qualification where needed.
Also free, these courses are intended to equip adults with the digital skills needed for life, work and study. They are designed to cover key digital areas including communicating, handling information and content, transacting, problem solving and being safe and legal online.
Assistant principal for adult learning, Andy Parkin, said: " At LAL, we are committed to supporting people into sustainable careers and ensuring that our learners reach their full potential, become economically active, and help them to become positive members of the communities that they live in.
"I'm equally pleased we are able to support adult learners with courses in Essential Digital Skills – an integral part of the modern working world, as well as daily life.
"Our dedicated team at LAL has demonstrated flexibility and innovation to bring these new courses to adult learners right across the Red Rose County from September, and we are ready to support them in the new academic year."
Potential students can sign up to the fast track English and maths courses by visiting the LAL website at www.lal.ac.uk, where they will also be able to find out more and register an interest in the new Essential Digital Skills course.