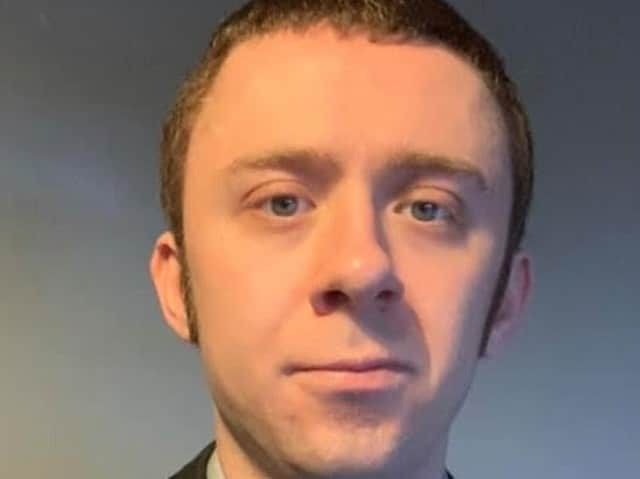 Jamie Rimmington..... photo courtesy of Edge Hill University
From feeling a bit light-headed and sick, within three days he had suffered heart failure and was in hospital in an induced coma.
His organs were shutting down and he desperately needed a transplant.
Although he had a device fitted to mimic his heart the young teaching student could barely walk when he ws told a don oar had been found.. only for it to organ r be rejected because of his condition.
More lung surgery followed before Jamie was finally given the news that a new donor had been found.
Three months later he was allowed home to Wigan and set about achieving the goals that kept him going, becoming a teacher and setting foot on a soccer pitch.
A year on he has finished his Post Graduate Certificate in Education and is looking forward to starting his NQT (newly qualified teaching year) at a school in September.
Jamie, 23, said: "Words cannot describe how grateful I am to my donor and their family. The gift of life is the most selfless gift that can ever be given and I would like to take this opportunity to encourage everyone to donate.
"I had incredible doctors and nurses and after intense weeks of physio and medication to ensure my body didn't reject my new heart I was allowed home, three months after being admitted."
He added: " I was determined to get my life back and treat my current ill-health as a minor setback, as opposed to the serious situation it was.
"Teaching is a profession where you can have a positive impact on so many lives and I feel as though it would be a fitting tribute to my donor and their family to say that, not only did they save my life, but they also changed the lives of so many others.
"As a result, I felt a great sense of pride on my first day back on placement and at achieving what I set out to do 12 months ago – complete my PGCE secondary mathematics course."
Jamie is hoping his story will inspire other students to overcome adversity and added: " For anyone who's going through a difficult time I'd say surround yourself with people who will encourage you and take your mind off things and set yourself goals, no matter how small they may seem.
"In a strange way, my relationship with my course leader and the PGCE maths team has been a highlight of my time at Edge Hill.
Not because of the usual relationship you might have with your lecturers but because of all the work they did for me, above and beyond the course.
"From hospital visits to liaising with schools and exam boards, I can vouch that tutors will do everything in their power to help students achieve no matter what."