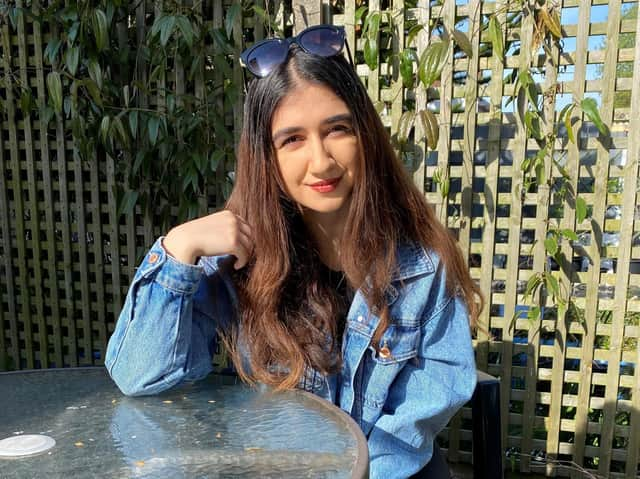 Law student Sanah Ehsan
For the pair, who are studying at the University of Central Lancashire, have won the chance to gain invaluable funded barrister training after winning a national Access to the Bar Award.
Sanah Ehsan from Preston and Jordan Wilford who lives in Chorley but is originally from South Africa, share the prestigious award which is managed by the national historic Honourable Society of the Middle Temple.
They will now get to spend to spend two weeks in a number of different roles in a full working court chambers, including working alongside a judge as a marshall.
UCLan law student Jordan Wilson
The Middle Temple Access to the Bar scheme was set up to encourage students from disadvantaged or underrepresented backgrounds with the potential to be barristers to gain valuable paid work experience in a working court environment.
Competition awards is intense with each law school only eligible to nominate two students. Both UCLan's entries won.
Vivienne Ivins, head of the School of Law and Social Science at UCLan said "The awards will provide both students with valuable work experience in barristers chambers, as well as the experience of shadowing a judge in court, and funding.
"These are experiences that the students will remember for life and will be fantastic learning opportunities for them and, hopefully, will help in preparing them prepare for their future careers as barristers."
She said Sanah , 21, and Jordan,25, were " excellent ambassadors for the School of Law and the University of Central Lancashire."
Vivienne added: "We know that our students have the abilities and qualities to compete on a national and international stage and we will always bring opportunities to their attention and support them as they progress towards their chosen careers. I am delighted for them".
The Middle Temple is one of the four Inns of Court that barristers, and students aspiring to become barristers, must join in order to enter practice.
The Inns have the exclusive right to call students to practice at the Bar.
Several UCLan lecturers from the School of Law and Social Science are members of an Inn of Court and each year graduates look to follow in their footsteps