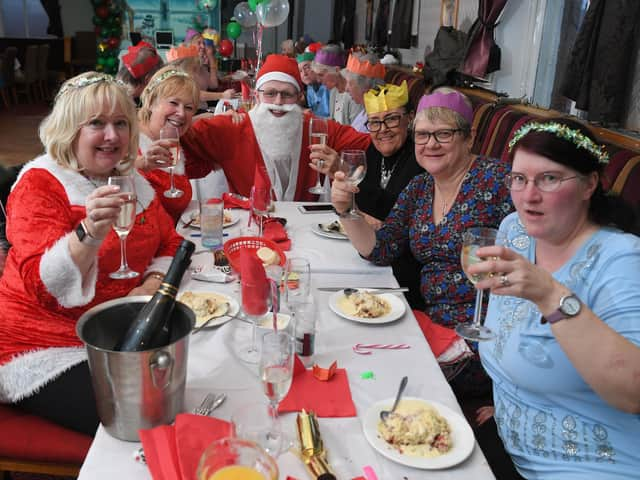 Everyone enjoys a festive dinner
Landlady Annamarie Andrew organised for members of Just Good Friends in St Annes to enjoy a party to ensure no-one felt lonely this Christmas.
She said: "This is the second year I have done something like this, as last year I organised a party for members of Helped the Aged.
"People get the wrong idea about Christmas as it is about sharing and giving back.
Santa has a lie down after a busy party
"I used to run a pub in St Annes and looked after the friendship group Just Good Friends. I kept in touch with them and wanted to give them a treat.
"I want to thank Avacab for bringing the people from St Annes and back again for free.
"The party went absolutely well and everyone had a fabulous time. My other half, James Andrew, was the DJ and the other staff pulled together to make sure everyone had a good time. Local businesses donated gifts for prizes."
Ellen and Graham Thomas, Annamarie Andrew and Nick Wareing
Bev Sykes and Julie Rogers with Santa
Marie Wyld, Audrey Nicholas, Joan Pritchard, Annamarie Andrew, and June Hague