Supermarket beef fraud: Booths is 'NOT under investigation' but the Lancashire retailer is assisting the National Food Crime Unit (NFCU) with their probe into fraudulent supplier
Booths has clarified that a recent article claiming that they are 'under investigation' of food fraud is inaccurate, as the Lancashire supermarket assists the National Food Crime Unit (NFCU) with an ongoing inquiry into one of their suppliers.
Watch more of our videos on Shots! 
and live on Freeview channel 276
Visit Shots! now
After being approached by the Lancashire Post, Booths revealed they had been working with the FSA – but have stressed that they are NOT under investigation.
The retailer - which is headquartered in Preston and has 27 stores across the North – have been 'working closely and co-operatively' with the NFCU, a branch of the Food Standards Authority, since being made aware of potential food fraud by one of their suppliers in 2021.
Booths instantly ceased trading with the supplier in 2021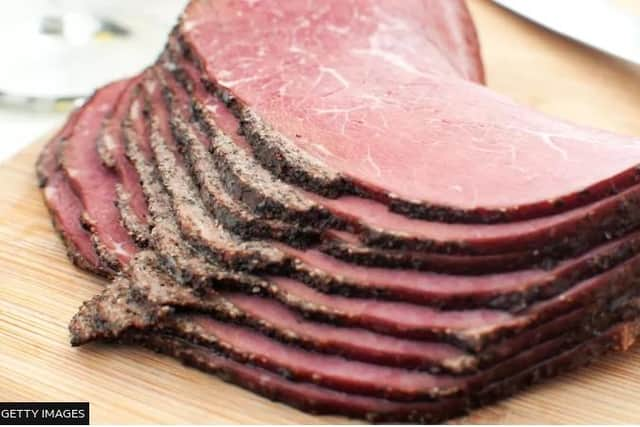 A spokesperson for Booths said: "At the point of being made aware of the potential issues in 2021 Booths acted instantly, removing all relevant products from sale and ceased trading with the supplier with immediate effect. Booths would like to confirm that fresh meat, poultry and game products are entirely unaffected by this investigation and that with the exception of the limited selection of cooked meat products impacted in 2021 Booths is absolutely confident in its British only meat commitment."
Investigation into pre-packed meat from South America
This comes after the NFCU launched an investigation codenamed "Operation Hawk" into pre-packed meat and deli products from South America and Europe being labelled and sold as British in a UK supermarket.
The investigation involves the review of about 1.3 million documents with products being sold to customers as "best British beef", Farmers Weekly reported.
Booths added: "Issues of provenance, traceability, honesty and authenticity are of the highest importance to Booths and the business has been fully co-operating with and supporting the work of the NFCU for the past 18 months. It is important that the NFCU is able to complete its investigations in an objective and impartial manner. The NFCU continue to have the full support of Booths and to that effect, Booths will make no further comment at this stage, any further enquiries relating to this matter should be directed to the NFCU."
Not a food safety issue
Andrew Quinn of the National Food Crime Unit said: "The retailer continues to work closely and co-operatively with the NFCU investigation to progress the case against the supplier. This is not a food safety issue but a matter of food fraud.
"Any fraud investigations of this nature take time to go through evidence and bring to any outcome, including any potential prosecution. We take food fraud very seriously and are acting urgently to protect the consumer."
"Very serious questions to answer"
Labour has said there are "very serious questions to answer" about how a UK supermarket has become embroiled in a major beef fraud investigation.
Shadow environment secretary Jim McMahon said in response: "We were told the lessons of the horsemeat scandal had been learnt, but unfortunately this investigation could cast that into doubt.
"There are clearly very serious questions to answer and it's right that an urgent investigation is currently under way."
In 2013, horsemeat was discovered in the food supply chain in products being sold as beef.
Millions of products were withdrawn all over Europe at great cost to the industry and the UK economy.