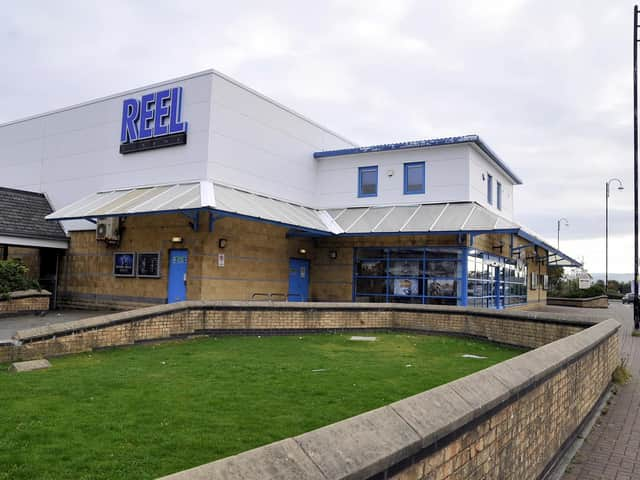 Reel Cinema, Morecambe.
Reel Cinema Morecambe is one of 13 cinemas across the country to receive funding from the Culture Recovery Fund for Independent Cinemas.
The latest grants, awarded by the National Lottery Heritage Fund and the British Film Institute on behalf of the Department for Digital, Culture, Media and Sport, build on over £1 billion awarded to a huge range of cultural and heritage organisations last year.
Ambitious projects at 22 heritage organisations will benefit from £13.5 million in targeted grants allocated by the National Lottery Heritage Fund to restart regeneration and maintenance projects that were planned before the pandemic and now face delays or increased costs.
In addition, the BFI has awarded £5 million in grants to 33 cinemas, including two major independent companies operating cinemas across England.
These grants to cinemas mean that 207 independent cinemas have been supported by the Culture Recovery Fund, 83% of which are outside London.
Ben Roberts, Chief Executive, BFI said: "Across the country, local independent cinemas are lifelines for communities and often the only form of culture and entertainment.
"As well as bringing people together to enjoy the magic of the big screen, local cinemas are hubs for educational and film activities and provide thousands of jobs.
"The pandemic has made clear just how important local communities are and the support of the Culture Recovery Fund means that many cinemas will be able to reopen and play a vital role in local economies and regeneration."
Reel Cinemas has been awarded £1,500,000 to support 13 multiplexes which will be crucial to the economic and cultural recovery of the communities they serve from Wakefield to Fareham.
KC Suri, Head of Reel Cinemas, said: "It has been very important to us to pursue all opportunities to protect the jobs of every staff member at Reel Cinemas, and to enable the cinemas to reopen, when permitted, to continue to serve our communities.
"This is why we want to thank the Department for Digital, Culture, Media and Sport and the BFI who have awarded us this grant from the Culture Recovery Fund.
"This vital funding will enable us to protect job security and to manage our business sustainability at this challenging time."