Preston's newest firework shop The Firework Box opens in Plunginton just in time for Bonfire Night
A new firework shop has opened on Plungington Road in Preston, offering an extensive range of products including 'Dog Friendly' low noise fireworks.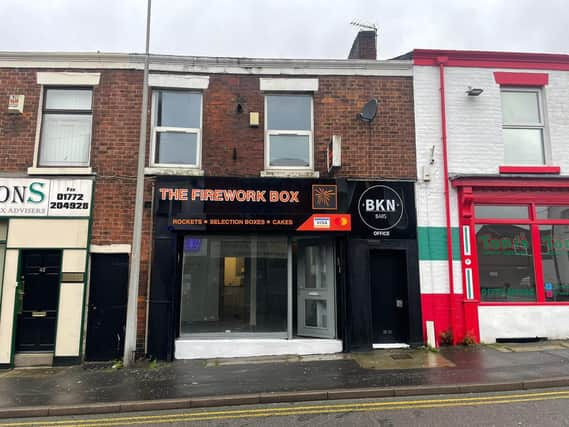 The Firework Box opens this Friday (20 October) just in time for Bonfire Night and will offer a variety of selection box, rockets and cakes of the best quality.
Based at 47 Plungington Road, Preston, the new shop is owned and managed by brothers Kieran and Niall Hambridge, who both have an experienced background in professional show fireworks and wanted to put their passion into opening a Firework shop in their home town.
Kieran said: "Me and my brother Niall have been passionate about fireworks for as long as I can remember, our Uncle has a professional display business which involves putting on huge firework shows up and down the country and that's where we found our love.
"I think the idea behind opening the shop came from seeing the joy fireworks bring to people's faces at the displays, but also the concern to keep people safe by ensuring they understand the firework they are purchasing. As myself and Niall have an extensive background in fireworks we have the knowledge to advise people on which fireworks are best suited to them and really understand what's in the boxes we are selling. We've fired every single firework that's in our shop. As opposed to customers purchasing from a supermarket retailer."
The brother's will open The Firework Box doors this Friday and will remain open seven days a week. The opening times are weekdays 5pm-9pm and weekends 12pm-9pm.
Understanding that there can be a negative stigma around fireworks, Niall said: "We understand their are people who dislike fireworks but we have a wide range of quieter fireworks with quiet effects. We believe people are much better buying from a registered firework retailer like The Firework Box and professionals like ourselves as we have licences, insurance and proper knowledge.
"Our fireworks are of the best quality and are all hand selected. We can also offer local delivery for bundles over £50"
You can visit the firework shop on Plungington road or on their social media @The Firework Box.