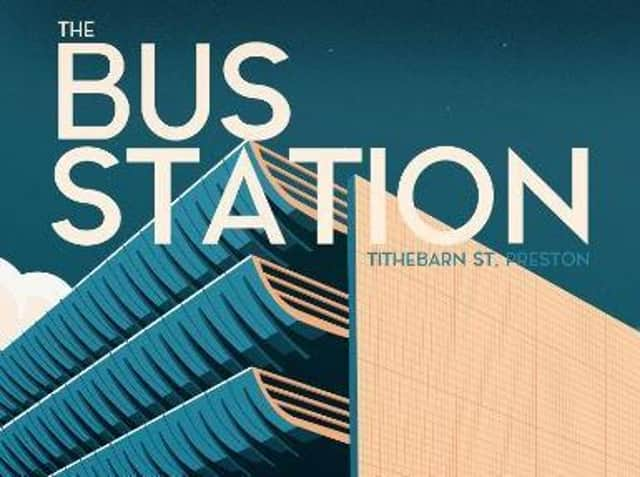 Preston bus station is among the featured posters
David has created digital images of familiar places around the North West for 15 years, and has used his time in isolation to immerse familiar buildings into his latest project.
His new set of travel posters include a collection of iconic Preston scenes such as the Moor Observatory, the bus station, the Harris Museum and the marina.
"I needed to create a new product that was interesting but I knew I couldn't go out and see these places. I based the four posters off things that I have missed the most about Preston," he said.
"I played with colours and decided that blues and creams worked well and gave the images a retro feel to them.
"The travel posters idea came from us being stuck in lockdown. I had them in my head for a while and had them planned so I used the time wisely."
Although travelling is off the cards, David's designs hope to bring our favourite Preston landmarks back to life. He is often inspired by Preston when illustrating new work.
The project is available to purchase from his website, for £25 a poster or £90 for a set of four.
He has also been selling his own work at the Makers Market in Preston which he said has been a success. His new online store is populated with his portfolio of work available to purchase.
"I love Preston and it's buildings and I really like illustrating them," he said.
"Last year, I created 12 illustrations of iconic moments in the history of the Preston North End. They have now been displayed in the football grounds."
For more information about David's work or to purchase his illustrations, visit https://daverobdesignshop.myshopify.com/