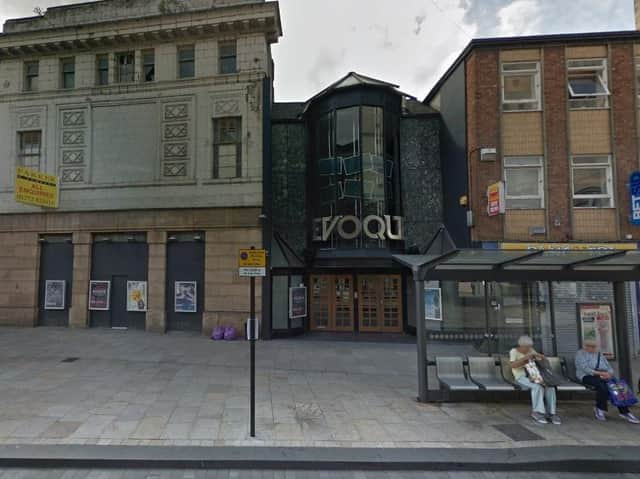 Evoque said the landlords of its Church Street venue had neglected the upkeep of the building, leaving it "unfit to trade". Pic: Google
The nightclub has confirmed to the Post that it has decided to close the venue permanently, with immediate effect.
It said it has been "left with no alternative" but to close for good due to the pandemic and the nine-month closure enforced by the Government.
Bosses added that a lack of financial support from the Government during the ongoing crisis had precipitated its closure.
According to Evoque, it also said that its landlords, the Simon Rigby estate, had allegedly neglected the upkeep of the building "leaving it unfit to trade".
A spokesman for Evoque Preston said: "It is with great regret and sadness that Evoque Preston will be closing its doors permanently.
"We have done everything we can to try and safeguard our business, but after almost nine months of enforced closure due to the pandemic and no financial support from the government, as well as our landlords not maintaining the fabric of the building leaving it unfit to trade, we have been left with no alternative.
"Consultations with our current employees are still ongoing, but they have played a huge part in the success of our business over the years, creating so many fun and happy memories.
Evoque said it has been left with "no alternative" but to close due to the pandemic and lack of financial support from the Government
"We would also like to thank our customers for their fantastic support and loyalty – we will miss you."
Preston BID (Business Improve District) has expressed its disappointment at the closure of one of the city's most iconic venues.
A BID spokesman said: "We're incredibly sorry to hear that one of the most iconic venues in Preston will not return when restrictions allow.
"We understand that operators, Deltic, have taken the difficult decision not to reopen several of their late night venues, in what has been a catastrophic year for the late night sector.
Evoque was one of Preston's most popular nightspots before the Covid-19 pandemic forced it to close its doors in March 2020
"The venue, whether Tokyo Jo's, Lava and Ignite, Evoque, holds many special memories for people.
"We would hope to see the building being brought back to use as swiftly as possible, and hope that their team members are able to find suitable employment as soon as possible."
The city centre venue is one of a portfolio of properties in Preston owned by Simon Rigby's estate and had also been home to PCW, the city's local wrestling promotion.
PCW promoter Steven Fludder said the venue had suffered from a leaking roof for some time, but requests for repairs had gone unheeded.
Sharing the concern of the BID team, Mr Fludder said he hopes that the Church Street building can still have a future as a venue.
He told the Post: "The venue has been in dispute for years with the owner to fix the roof. I think the club chain just gave up trying to resolve it.
"I have been told the building is now like a damp swimming pool and unable to be opened back up.
"Let's hope one day a buyer takes it and opens it back up, and its not turned into flats."
You can read more on the closure of Evoque in our report below...