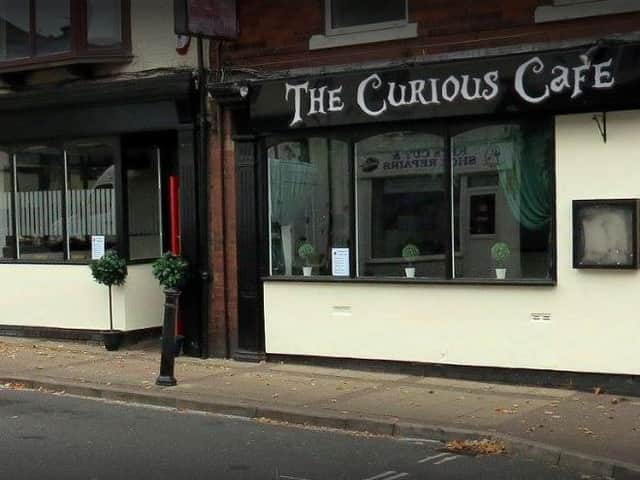 The Curious Cafe in Leyland
The Alice in Wonderland-themed The Curious Cafe has left customers deeply saddened and shocked.
Its owners announced on the Chapel Brow cafe's Facebook page that it could not go on as a result of the affects Covid-19 has had on the business.
The announcement to its "loyal customers" on Tuesday read: "It is with great regret and sadness that we must announce the permanent closure of The Curious Café.
"It has not been a decision taken lightly but the situation regarding COVID 19 has made it impossible for us to survive.
"We would like to thank all our loyal customers and friends for their support over the years, especially those of you who have been able to stick with us during this difficult time.
"As most of you will know, we're a small family business and we would especially like to thank our friends and family who have helped us throughout the years, often at great sacrifice to themselves.
"What we have achieved would not have been possible without every one of you and, for that, we are eternally grateful.
"Please everyone take care of yourselves and we hope to see you again in the future."
The post received almost 200 comments from people with 24 hours.
One said: "So sorry to read this. You will be missed. Thank you so much for all the lovely memories you have given us. Good luck for the future & take care of yourselves xxx"
Another: "That's awful news and such a loss to the town. Best wishes for the future ."
And another: "So sorry to read this I will miss my daughter saying 'can we go to the Alice cafe' anytime we're even remotely near! The soup and cakes were the best around and we've enjoyed many visits over the years. All the best to you, your family and staff x"
Inspired by Lewis Carol's Alice in Wonderland, the cafe, in the heart of Leyland, featured themed decor and original artwork to create a magical atmosphere for customers.
But it was not just the decor that transported visitors to a fantasy world.
For the menu contained the likes of a Mad Hatter's Tea Party of afternoon teas; and the Mad Hatter's breakfast, Alice's breakfast; and the Queen of Hearts (scrambled eggs).
The cafe was contacted for comment.