PNE legend Sir Tom Finney's favourite church to be rescued for a unique future
The company hoping to rescue the condemned Preston church where football legend Sir Tom Finney was married has unveiled a unique plan to mix religion with residential.
Friday, 1st May 2020, 12:30 pm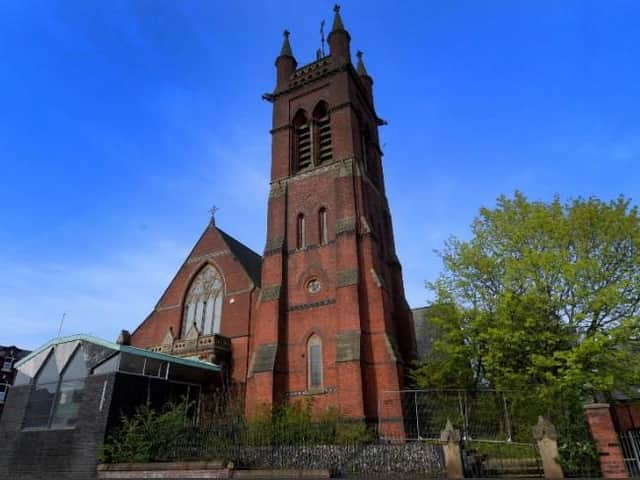 Emmanuel Church has been shut for five years due to dry rot.
Consolidated African Ventures UK is looking to kick Emmanuel Church back into life with an ambitious scheme in which worshippers will share the building with flat tenants
Plans lodged with the city council show the new owners, who are said to have historic family connections with the church in Brook Street, want to convert the 150-year-old property into 14 rented apartments, while still keeping an area of it for Anglican services.
The eastern end of the Grade II Listed building, which housed the chancel, choir and altar, will be kept for its original purpose. The area will be roughly a third of the church's original floor space.
Sir Tom and Lady Elsie were married at Emmanuel Church in 1945.
But the remainder of the ground floor will be turned into seven apartments, with seven more at first floor level. A multi-use community room will be constructed on the second floor.
Emmanuel Church, which was built between 1868 and 1870, was shut down in 2015 as unsafe after major dry rot issues were discovered.
At the time it was estimated the cost of repair would be around £500,000 and, even though a structural survey concluded the building was well constructed, it had been neglected in recent years and there were fears it would have to be demolished.
It is understood the Church of England agreed to sell the property to Consolidated African Ventures for around £200,000.
The company, which has strong links with Zimbabwe, has already been involved in a number of social housing schemes across the UK.
In the plans for Emmanuel, the front porch on Brook Street is set to be demolished. It was added in 1960 and is said to have "a negative impact on the heritage asset."
A new single storey extension will be added at the opposite end of the building to form a new entrance to the worship area.
Architects say the church is a "prominent building within Preston and, as such, its retention and enhancement is paramount for the heritage landscape of the borough.
"The proposals are designed to enhance the important role of the church within the community and the works will not adversely affect the special interest and significance that has warranted a Grade II designation."
PNE star Tom was a member of Emmanuel Church for many years and he and his bride Elsie were married there in 1945. Their two children Brian and Barbara were also baptised at the church.