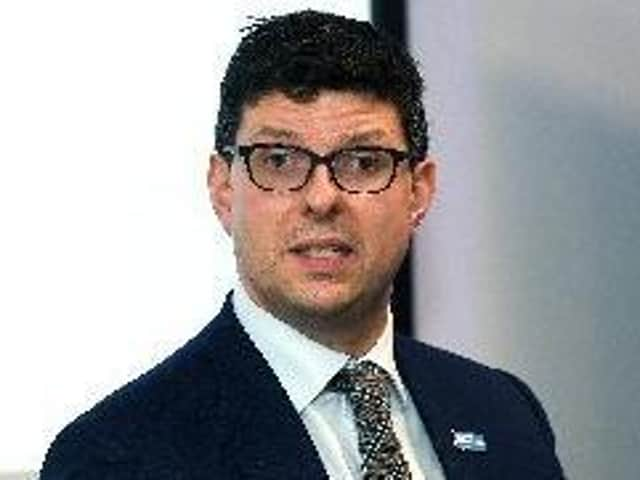 Henri Murison of the Northern Powerhouse Partnership
North West Conservative MPs hailed the figures as an indication of how resilient businesses are.
They have also called on local leaders to work with government to come through the crisis.
Members of the newly-formed Northern Research Group called on government to establish a £25bn National Patient Capital Fund with particular focus on the Northern Powerhouse.
Despite extensive restrictions imposed on large parts of Greater Manchester, Merseyside and Lancashire in recent weeks, the NatWest Purchasing Managers Index (PMI) demonstrated continued economic growth in the North West.
Companies reported increases in new business for the third month running, and the North West PMI figure of 56.8 being significantly higher than 50; the breakeven point between growth and contraction.
The performance has dropped however, from August's figure at 57.2 after a high in July.
In the North West, the PMI figures show prices charged for goods and services also ticked up slightly, against the backdrop of these going down still on average across the country.
Manufacturing was the strongest sector, comfortably outperforming services.
Henri Murison, director of the Northern Powerhouse Partnership, said: "It's certainly encouraging to see some signs of recovery in the PMIs, which is testament to what's been achieved by those businesses which could keep trading, such as in parts of manufacturing, where many workers have continued coming in throughout the crisis.
"The challenge of some sectors doing well while others are having to furlough a lot of staff for many months shows the complexities which underpin wider economic figures, such as for benefit claimant levels."
Richard Topliss, Chair, NatWest North Regional Board, commented: "Business activity in the North West continued to rise in September, with local firms seeing some further improvement in demand for goods and services.
"Less positive are the signs that growth has waned slightly, with the 'Eat Out to Help Out' scheme having ended and local lockdowns posing some further downside risks to the outlook.
"It's discouraging to see more job losses, but firms are having to make redundancies simply to survive.
"With backlogs rising we'd ordinarily expect this to lead to higher employment, but the impending transition to the new job support scheme makes the immediate outlook for the job market less clear. Manufacturing in the region remains a bright spot, with output in this sector continuing to rise sharply."