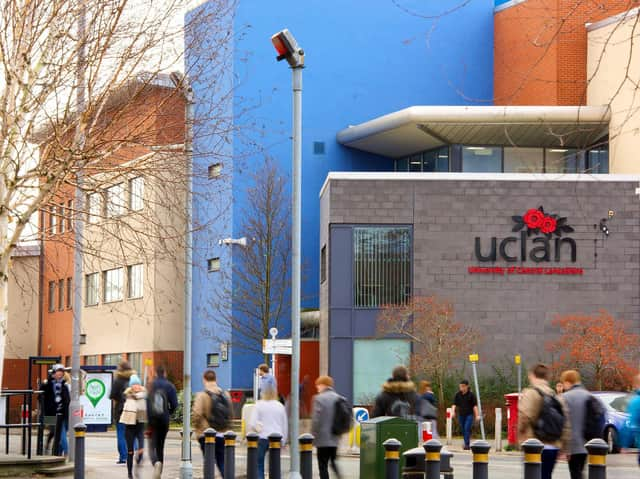 UCLan is part of regional university project to help reduce carbon emissions
Preston's University of Central Lancashire and the Lancaster-based universities of Cumbria and Lancaster are part of a new £14 million programme to improve air quality and further develop the North West as a role model for low carbon innovation, skills and 'green' economic growth.
ECO-I North West will work with more than 360 businesses across the region to support the research and development of low carbon technologies, products and services to help forge economic recovery, supported with funding from the European Regional Development Fund.
Professor Karl Williams, UCLan's director for the centre for waste management, said: "The impact of lockdown due to the Covid pandemic demonstrated how emissions improved in a short period of time including better air and water quality.
"It is imperative that as companies in the Northwest come out of these restrictions they are supported to embrace eco-innovation, so they can be competitive and prosper in a more carbon conscious manner."
He added: "If we want to meet the UK carbon targets it will be through partnership working in the North West between universities and business.
"As one of the partner universities in this initiative, UCLan will be supporting SMEs in the Northwest through research and innovation projects to develop new products, reduce costs of product production and reduce carbon emissions.
"By developing a life-cycle thinking ethos within organisations it will help them to better manage their costs and carbon impact. This will make them more resilient to the current global financial challenges."
The project will be led by Lancaster University in partnership with UCLan, the University of Cumbria, the University of Liverpool, Liverpool John Moores University and Manchester Metropolitan University. The programme will save an estimated 3,850 tonnes of carbon emissions and enable businesses across North West to capitalise from the region's extensive knowledge base and cutting-edge research facilities and skills.