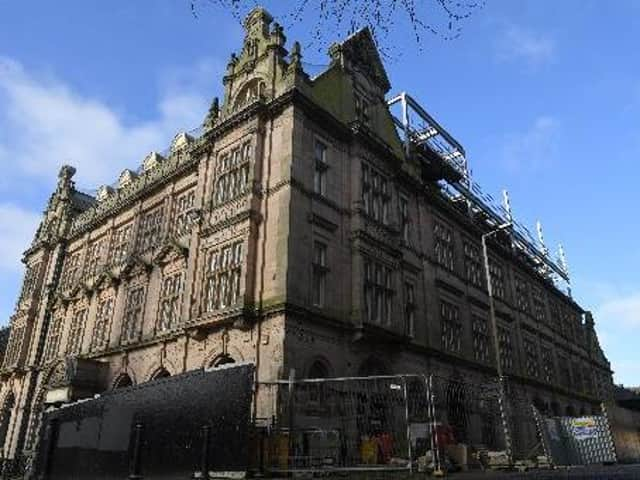 The former Preston post office being turned into the Shankly Hotel
Matthew Ingram and Michael Lennon of Duff & Phelps Ltd have been appointed Joint Administrators of the Signature Shankly Limited.
The Company holds the leasehold interest of Shankly Hotel building.
Established in 2015 and part of the Signature Living Group, The Shankly Hotel is a Liverpool City centre hotel dedicated to legendary Liverpool FC manager, Bill Shankly.
A similar hotel, being created by Signature Living at the former post office in Preston, is not yet complete.
The administrators said the wider Signature Living Group is unaffected.
Michael Lennon of Duff & Phelps, said: "The hospitality industry as a whole has seen increased pressures in recent years and has now been instantly hit incredibly hard by the COVID-19 pandemic.
"As a result, the Shankly is temporarily closed, Management's expectation is that once the lockdown is lifted trading will continue as normal."
Upon appointment, the Joint Administrators began working with the management company responsible for the day to day to operation of the Shankly Hotel to understand the future trading outlook of the hotel.
They have confirmed that the hotel remains unaffected and open for business as usual after current restrictions relating to coronavirus are lifted.
All weddings, events and accommodation bookings will be honoured, and the hotel is still accepting new enquiries.
Due to the impact of Covid-19 on the Administration, all enquiries should be directed to [email protected] in the first instance.