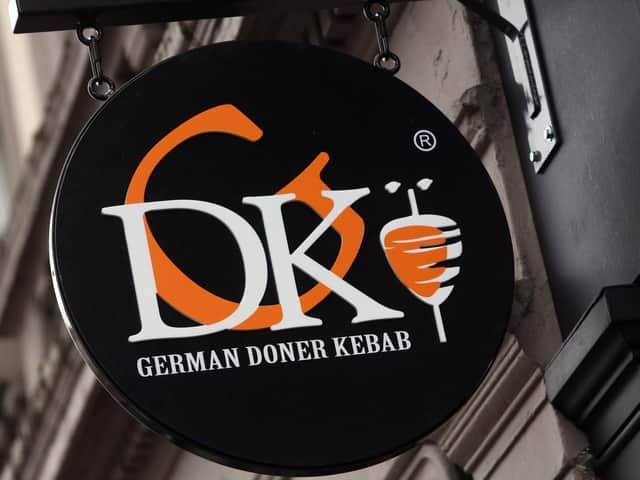 German Doner Kebab
Gourmet kebab restaurant chain German Doner Kebab has announced its generous commitment to contribute 30,000 free meals to frontline NHS workers and vulnerable people who are unable to leave their homes through food-delivery service, Deliveroo.
German Doner Kebab has 41 restaurants throughout the country taking part – including in Preston.
And the recently-opened Indian restaurant The Little Tiger in Abbey Village near Chorley is also offering free takeaways to NHS workers.
German Doner Kebab's 30,000 free meal contribution will be made available where both German Doner Kebab and Deliveroo provide coverage, and where there is demand from NHS hospitals.
The chain is now working with Deliveroo to decide which freshly prepared options from its menu will be suitable for NHS workers and vulnerable people who are unable to leave their homes.
Deliveroo and German Doner Kebab hopes to deliver to NHS sites where there is a need , whether hospitals, primary care sites or field hospitals.
Imran Sayed, GDK's chief executive officer, said: "We have been completely overwhelmed and inspired by the incredible dedication and courage shown by NHS staff during the Covid-19 crisis.
" Our commitment to provide 30,000 free meals to NHS workers is a big gesture of support from the GDK family and recognises their super-human efforts in an already overwhelmed NHS service."
For further details, visit www.germandonerkebab.com.
*Offering authentic Indian cuisine, The Little Tiger officially opened on March 18.
But within days, like other pubs and restaurants, the Abbey Village venue was ordered to close to the public.
But it has decided to offer takeaways and has now made its generous gesture to NHS workers.
Owner Abul Kashem said: "We want to say thank you to all NHS staff that are currently risking their lives and working extremely hard around the clock to keep us all safe during this critical time."
All NHS staff qualify for a free meal. (A meal consists of either rice, chips or naan and a curry).
The offer is available by calling 01254 832894.
You should show your NHS ID upon collection.