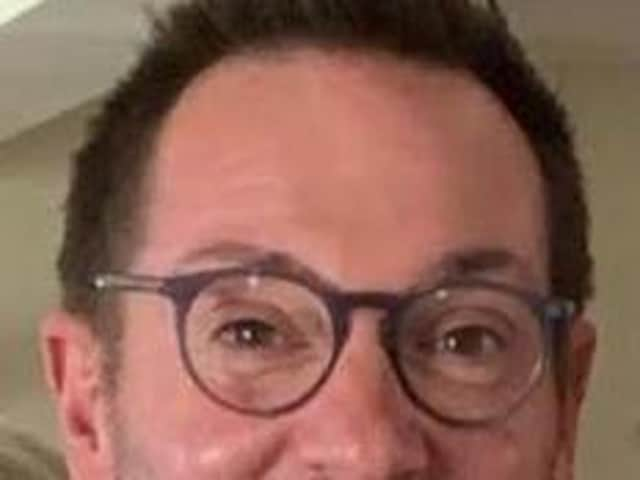 James Cole.
Panache Cruises - based in Bolton - has been established by businessman and travel industry veteran, James Cole.
James, who was born and lives in Bolton, is a former pupil of Parklands High School, Chorley.
He also studied at Runshaw College, Leyland, before becoming an MBA graduate and Honorary Fellow of the University of Central Lancashire.
Mr Cole has more than 20 years experience in cruising and was the driver behind some of the UK's largest cruise brands, including: Cruise118, Six Star Cruises and River Voyages. During his career he has retailed over £1bn of cruise holidays.
Initially employing a team of 15 in the North West, and the intention of employing over 100 employees in the coming years, the business has been developed during the recent period of Covid-19 lockdown and promises to offer an unrivalled level of personal service to those wishing to cruise in luxury.
Mr. Cole says his team will be available 24/7 to customers, offering what he calls a 'nothing is too much trouble service.'
The company's inventory of cruises offers over 7,000 itineraries, visiting over 1,000 ports of call with 20 of the world's leading luxury cruise lines who specialise in Elite Ocean, River, Expedition, and Yacht-style cruising, including: Regent Seven Seas, Oceania, Silversea, Seabourn, Crystal, Azamara, Celebrity, Scenic, Emerald, Uniworld, Hurtigruten, Aurora Expeditions, Riviera, Avalon and SeaDream Yacht Club.
Mr Cole said: "The key question I am asked at the moment is why launch during this pandemic, when there are no cruise ships sailing?
"My response is that it's not about what's happening today, it's about what will be happening in three, five or ten years from now, at which time the cruise industry will be bigger, more innovative and even better than it's ever been.
"I fundamentally believe that Covid-19 has given me a unique opportunity to bring to market a cruise company that is fit for purpose as we enter a new world of cruising.
"I believe without hesitation that the cruise industry will not only recover from this pandemic which will take a significant amount of time, but come back bigger, stronger and better than ever before.
"Having spoken to hundreds of cruisers during lockdown there is a huge pent-up demand for cruising, especially with experienced cruisers, who just want to get back on a ship as soon as they are able.
"The recent announcement on the easing of quarantine restrictions and the relaxing of FCO travel advice will also help give the industry a much-needed lift and provide those cruisers who can't wait to board a ship again the confidence to start planning their next cruise.
"Cruise lines are currently preparing for re-launch by liaising with authorities to understand what legal requirements and regulations will be in place for them to adhere to.
"Judging by previous experience, they will not only adhere to any new laws but exceed them and take cruising to new heights in the areas of safety, security and well-being of their customers and crew."
He says that the entire proposition of his new business will be the high level of personal service offered to customers, ensuring they have around the clock advice and support from the point of enquiry to their return.
"Our mission is to make our cruise customers' experiences the best in the industry through unique customer engagement, exemplary service and by creating bespoke cruise holidays that inspire and exhilarate, he said.
"Not only will we have relationships with all of the world's best known and respected cruise lines, but we will also ensure that each and every cruise holiday we sell is tailored to the customer's exact requirements. From the moment a customer leaves their front door to the time they return we will take care of everything in between."
As part of the launch, Panache Cruises has also announced that Duncan James, singer, actor, TV presenter and member of boy band Blue, has been confirmed as the first signing of its Ambassador programme.
Mr Cole said: "To support the launch of Panache Cruises, and our marketing and brand engagement objectives, we are looking to appoint a number of Ambassadors, made up of celebrities and public personalities, who represent a great fit with our brand and its values.
"I am delighted that Duncan has agreed to work with us. He will resonate with many of our potential customers, especially the new to cruise sector, and of course our employees and the travel trade.
"He has a larger than life personality, and the combination of his skills in presenting, entertaining and broadcasting will make him an ideal Ambassador and really help us build the Panache Cruises brand."