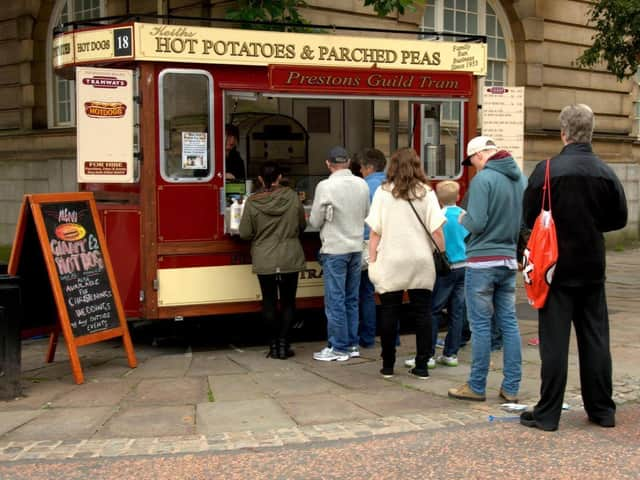 The popular hot potato tram will make its anticipated return to Preston next week
The Preston Guild Tram, that is famous for serving hot potatoes and parched peas, will be reopening at the Flag Market on Monday, November 2 after nine months of closure.
The death of Keith Roberts, known locally as 'spudman', shocked the city earlier this month - but his legacy is set to continue as the hot potato tram reopens next week.
Tony Nelson, a close friend of Keith's, from Preston, was set to continue running the popular family potato business after Keith was diagnosed with cancer.
Tony, a former sales manager for Carlsberg, said: "It's an exciting venture. I'll put all my energy into it and try to serve the people of Preston as well as Keith and his family.
"The enterprise will be a memorial to Keith, to his popularity and the simple, hearty fare for which he was known.
"Prestonians can look forward to the familiar sight of the welcoming tram in its customary place on the flag market, serving hot, tasty food to cheer them up as the days shorten and the cold weather moves in."
He plans to expand the menu, adding hot traditional homemade soups, breakfasts and both hot and cold drinks, alongside the famously popular baked potatoes and parched peas.
The tram will also continue to cater for special events such as weddings, parties and birthdays and can be booked privately.
Crowds gathered to pay their respects to the father-of-four, who died from cancer on September 28, as the funeral cortege made a special visit to the famous Guild Tram.
More information can be found at the hot potato tram Facebook page HERE.