Use the Preston Gift Card, employers urged
Employers are being urged to give their workers the Preston Gift Card this Christmas,  keeping money local and supporting the city's economic recovery.
Friday, 20th November 2020, 7:00 am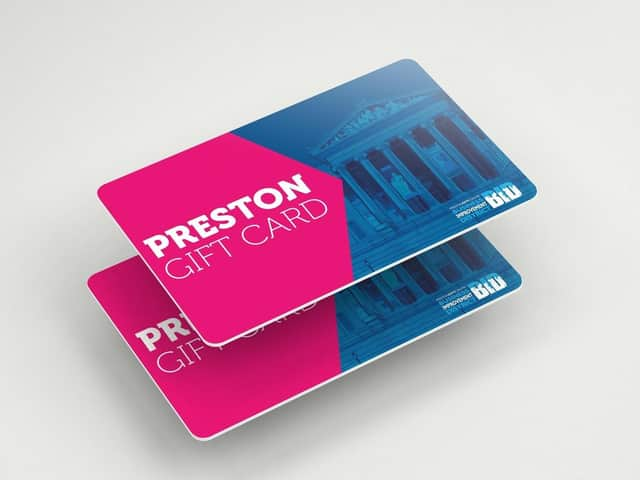 The Preston Gift Card
Less than one fifth of UK companies are said to be planning an office Christmas party this year.
Ongoing restrictions surrounding the coronavirus pandemic mean that many employers are looking for new ways to reward their staff for their dedication during a challenging year.
The Preston Gift Card can be redeemed at more than 50 places in the city centre, from independents to national brands, and the list is growing daily.
Recipients of the Preston Gift Card can use the card like local currency.
Employers can make bulk orders of the gift card directly with Preston City Centre Business Improvement District.
Jonathan Halton of Preston BID said: "The Preston Gift Card is a socially conscious choice for employers wanting to support Preston whilst giving their staff a reward they will appreciate.
"There are approximately 100,000 adults living in the city of Preston. If each adult in the city buys, or is gifted, a £10 Preston Gift Card, that is over £1m that we would lock into Preston."
The Preston Gift Card is delivered in partnership with Miconex.
Employee gift cards can be reserved by contacting Preston BID on (01772) 653000 or emailing [email protected]