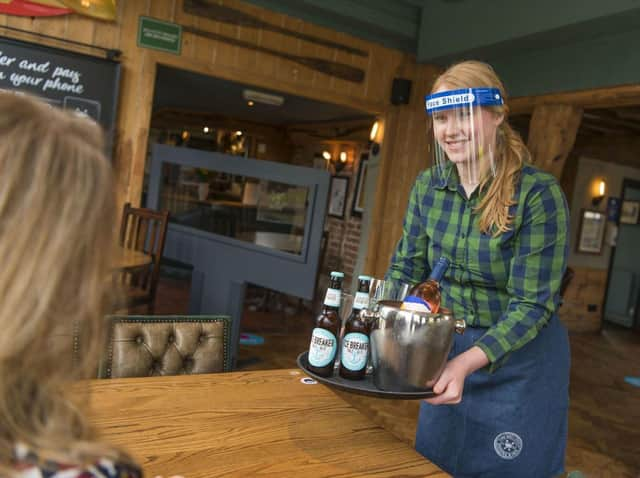 Pubs in Lancashire can open their days again this Saturday (July 4), as long as they can operate safely and maintain social distancing. Pic: Adam Smyth/Greene King /PA Wire
It means many will finally see a sense of normalcy return to their everyday lives, but some will have to wait a little while longer to enjoy their favourite activities.
This is the full list of all the places that can reopen from Saturday (July 4), and all those that must stay shut until further notice.
All the places that can reopen
Cinemas, including Vue at Preston's Capitol Centre, will reopen this Saturday (July 4). Pic: Google
- Restaurants, Cafes and Workplace Canteens
- Hotels, hostels bed and breakfast accommodation, holiday apartments or homes, cottages or bungalows, campsites, caravan parks or boarding houses
- Hair salons and barbers
- Funfairs, theme parks and adventure parks and activities
- Other indoor leisure centres or facilities, including indoor games, recreation and entertainment venues
- Indoor attractions at aquariums, zoos, safari parks, farms, wildlife centres and any place where animals are exhibited to the public as an attraction
All the places that must stay closed
While many places have been given the green light to open door again, others will have to remain closed for a while longer.
- Schools (to most pupils)
- Live theatre performances