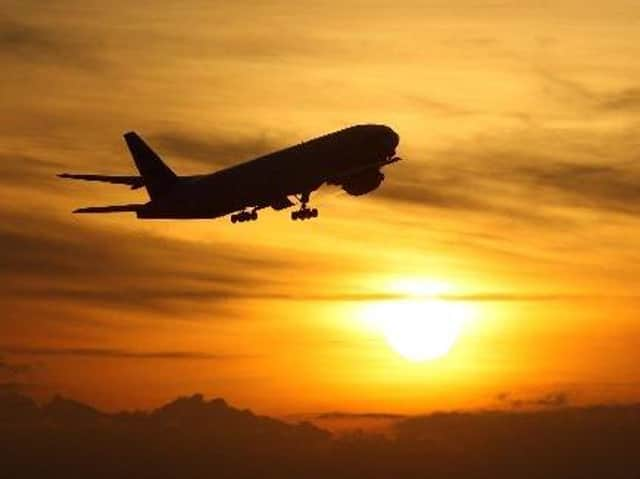 Passengers and the aviation indsutry have missed international travel
Leaders of gateways in all parts of the North have written to Boris Johnson urging him to recognise the importance of aviation and travel to his levelling-up and global Britain ambitions, by providing the direct financial support needed to protect the industry until it is able to fully re-open.
The letter has been signed by: Manchester Airport, Leeds Bradford Airport, Liverpool John Lennon Airport, Doncaster Sheffield Airport, Newcastle International Airport and Carlisle Lake District Airport
Collectively, the airports handled nearly 50 million passengers in 2019, supported more than 200,000 jobs and generated around £14bn for the economy of the North.
With passenger levels having plummeted to just five per cent of usual volumes and with tens of thousands of travel sector jobs already lost across the North, they say Government needs to set out how it will offer support to the sector while travel remains prohibited.
Although welcoming the review of international travel measures in the Prime Minister's recovery plan this week, the bosses are warning it means it will be at least several months before airports start seeing any meaningful passenger demand, with international travel the only sector subject to further review as part of the plan.
Until the Government's Global Travel Taskforce publishes its review on Apri 12, there remains uncertainty over whether the May 17 restart date is possible, or the conditions under which flying can resume in earnest.
In an unprecedent move, they have written to the Prime Minister collectively saying it is more important than ever that the Government provides dedicated additional support measures that recognise the unique way airport businesses have been impacted by the pandemic and their critical role in recovery.
Karen Smart, Managing Director of Manchester Airport, said: "It is nearly one year since a dark cloud appeared over the aviation sector, as Covid-19 ground international travel to a halt. It is clear for all to see the havoc the pandemic has wreaked on our sector, with tens of thousands of jobs lost already.
"While the recovery plan from the Prime Minister includes a welcome target for the reopening of our industry, there is still much uncertainty over what this will mean in practice and it could still be many months before our airports begin welcoming passengers back through their doors.
"With airports across the North still facing uncertainty and difficult decisions over the coming months, it is absolutely critical that the Chancellor recognises the unique impact the pandemic continues to have on aviation when setting out his Budget."
***Thankyou for reading. We value your interest and support for good reliable local news.
To subscribe to the Post:
https://www.lep.co.uk/subscriptions