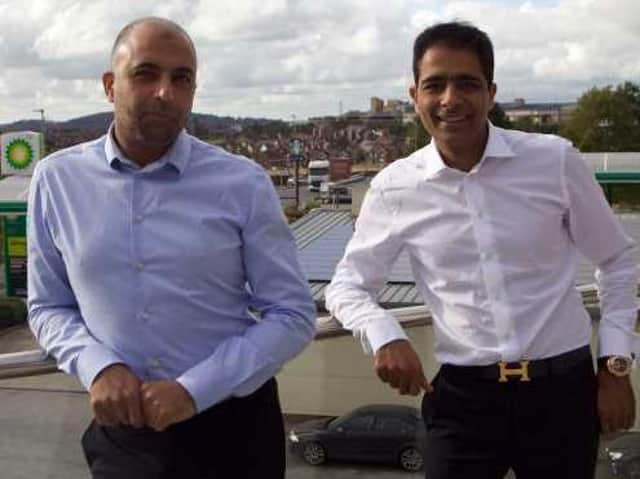 Mohsin and Zuber Issa of the EG Group
Mohsin and Zuber Issa, from Blackburn, are the founders and co-CEOs of global convenience and forecourts retailer EG Group.
The supermarket chain's owner Walmart Inc, Asda Group Limited, the Issa brothers and TDR Capital have today announced that the Issa brothers, and investment funds managed by TDR Capital LLP, a leading UK-based private equity firm, have completed the acquisition.
The deal is on a debt-free and cash-free basis.
The Issa brothers and TDR Capital have acquired a majority ownership stake in Asda, while Walmart will retain an equity investment in the business, with an ongoing commercial relationship and a seat on the Board.
The transaction received approval from the Financial Conduct Authority on February 8 and all deal conditions have been met in full.
A statement said: "The parties continue to work constructively with the Competition and Markets Authority ("CMA") on regulatory approval, which is currently expected in Q2 2021, and remain confident of a positive outcome."
The CMA launched an investigation in December and initially set a February 18 deadline for its Phase One probe, before pushing its timetable back in order to look at additional documentation.
Since the inquiry was launched, the Issa brothers and TDR have confirmed plans to sell Asda's petrol forecourt business to its own EG Group for £750 million.
Asda, founded in 1949, serves around 19 million customers a week and currently employs more than 146,000 people across the UK.
It has a multi-format, omni-channel offering, selling its products through a network of 584 grocery stores, 18 standalone petrol filling stations and 33 Asda Living stores and also online
***Thankyou for reading. We value your interest and support for good reliable local news.
To subscribe to the Post:
https://www.lep.co.uk/subscriptions