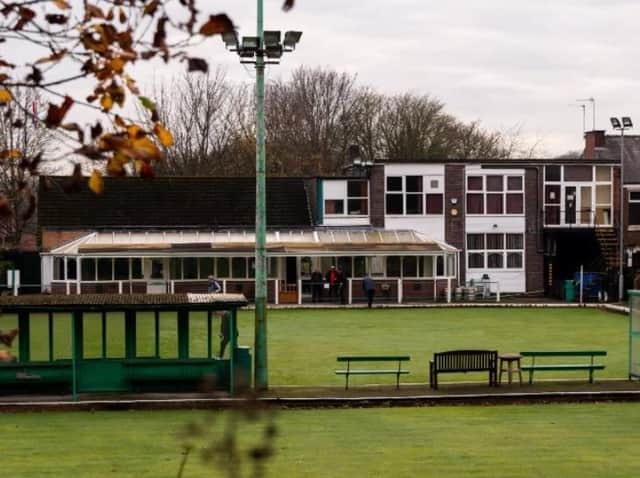 The Empire Services Club in Hartington Road, off Fishergate Hill.
Lynn Hodgkinson took the Empire Services Club to an employment tribunal, claiming she was forced out and replaced by someone almost 20 years younger.
Mrs Hodgkinson, 61 at the time, alleged she was subjected to a continuing campaign by club officials to retire and was eventually forced to resign after being off work with stress.
The tribunal in Manchester agreed she had been unfairly dismissed. It ruled she had been a victim of age-related harassment and age discrimination over a series of incidents.
Mrs Hodgkinson was steward for eight years.
A financial settlement will be decided at a further hearing.
The panel heard Mrs Hodgkinson had replaced her husband as steward in 2010 after he suffered a stroke. Mr Hodgkinson returned to work part-time in the bar, with the couple living in a house owned by the club nearby.
When Mr Hodgkinson approached his 65th birthday in October 2017, the club's secretary is alleged to have asked his wife if the couple had considered retirement.
At the time there had been an issue with a shortfall of cash in the club safe and, although Mrs Hodgkinson was never accused of taking the money, she was told by the committee that the police would be called to investigate unless she retired.
The cash shortfall was discussed with the committee, her explanation was accepted and the club's systems were changed at her instigation.
It was accepted that other people had access to the safe. But later minutes of the meeting were displayed on the club noticeboard, with a reference to her "imminent retirement," leaving her feeling "humiliated."
Employment Judge Rhodri Wyn McDonald said there was a "continuing campaign with the aim of ensuring the claimant was either removed from or retired from her job."
He added: "We feel that the respondent's treatment of the claimant in this case was frequently appalling."
A club spokesperson said: "We accept and respect the judgement of the tribunal.
"Any interactions with Mrs Hodgkinson at the time were carried out by a previous committee, president and secretary, none of whom are currently involved with the club in any capacity."