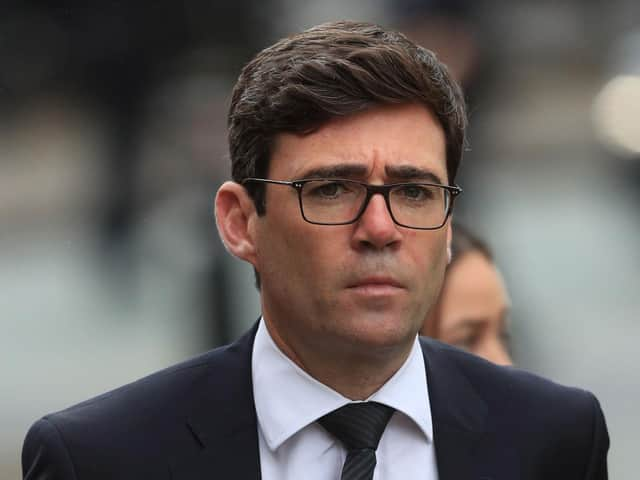 Greater Manchester Mayor Andy Burnham
A political row between local politicians and Westminster has so far prevented Greater Manchester being moved into Tier 3 – the most severe restrictions.
Greater Manchester Mayor Andy Burnham has said that what is proposed goes far beyond just closing pubs and bars and is not guaranteed to bring the outbreak under control.
MPs and other council chiefs have also criticised the plan.
But the Government has insisted tougher restrictions are needed to control the rise in coronavirus cases.
Lord Jim O'Neill, vice-chair of the Northern Powerhouse Partnership, said: "Following his entry to Number 10 last year, the Prime Minister came to the North and made it his focus.
"He was right to set out plans on long term issues like connecting our great Northern cities better, starting with a new rail line between Leeds and Manchester in years to come on and opening up both sides of the Pennines, up to the North East.
"Likewise, in this crisis the North itself has found its voice today, and I back that clear approach."
He added: "As I said at the start of the crisis in March, but now especially, the Government would be sensible to guarantee the revenues of businesses it is forcing to shut. It is easier, fairer and probably less costly in the long-run - and a proper test of the government's confidence that in the New Year two of the seven vaccines the UK has signed up to will work.
"It's also time to introduce a government-backed regional investment fund, bringing patient capital to key challenges like decarbonisation, so that the work of recovery can be done alongside closing the North – South divide.
"Lastly, we need true devolution of test and trace to our Metro Mayors with local government - and not just as a 'reward' for going into Tier 3.
Councils such as Bradford District and Cumbria have shown how much more effective a locally-led approach is."