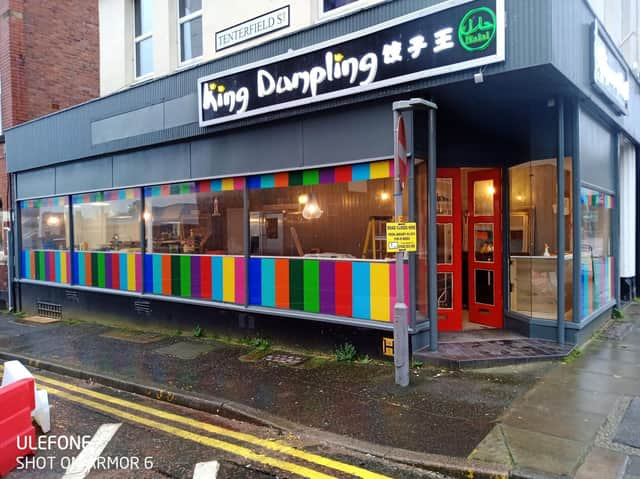 King Dumpling in Preston
But a new business has shown its faith in Preston - lockdown or not - in the form of a new Chinese restaurant.
King Dumpling, which has been converted from a disused sewing shop, is on Lancaster Road, Preston.
It is believed the operators have spent two years planning the opening - only to see it partly thwarted by the coronavirus outbreak.
Owner and chef of King Dumpling, JoJo Enos and her son Kaedon
So for the meantime they are offering a delivery and collection service from the shop.
Once lockdown restrictions are lifted, the doors will open fully to customers
The restaurant will cater for up to 25 people featuring "a modern look that provides a fresh, friendly, vibrant and engaging environment for guests."
The new restaurant will initially be open from 11 am to 8pm , operating a take away collection and delivery service until the restaurant can fully open.
Owner Paul Enos said "The inspiration was drawn from my wife JoJo who will be heading up the kitchen as the head chef.
"We want people to have a true Northern Cuisine dining experience, we're open throughout the day for lunch and dinner, and will be open late at night if locals, students or tourists have been out late.
"Our dishes are homemade, with vegan and vegetarian options as well as classic meat dishes. There is something for everyone."