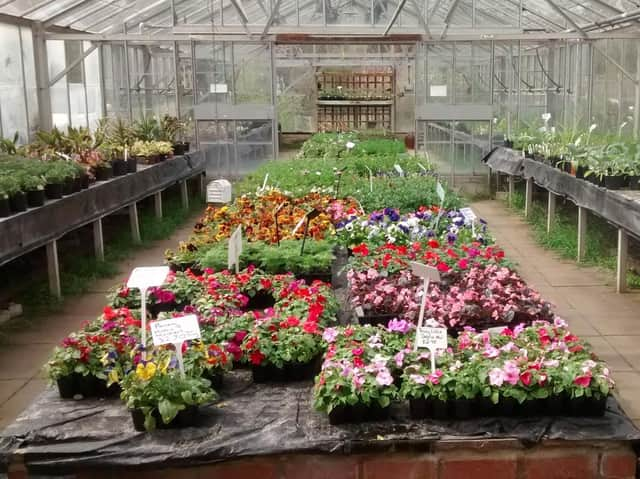 Plant World at Myerscough College will reopen on Saturday (May 15) from 11am till 3pm
Following the easing of lockdown restrictions this week, the college said it has decided to reopen Plant World from tomorrow (Saturday, May 16).
It said the centre will reopen from 11am until 3pm "under strict social distancing measures", and is asking customers to familiarise themselves with the new rules before visiting.
A spokesman for the centre said: "We are delighted to announce that we will be reopening our Plant World Garden Centre on Saturday (May 16).
"This will be done under strict social distancing measures, and we ask that you follow the signs in the centre and on our car park, and are respectful and mindful of our other customers and staff members, who will be on hand to assist you the best they can while staying safe.
"We recognise this is an anxious time for our community. We want to ensure we have taken every possible step to ensure the health and wellbeing of our staff and our customers.
"In line with Government and Horticultural Trades Association guidance, we have put a number of protocols in place to keep our staff and local community safe."
This is what you need to know before visiting Plant World
Only 14 customers will be allowed in the garden centre at any one time
- Revised opening hours are Tuesday to Saturday, 11am till 3pm. It will remain closed on Sundays and Mondays.
- A maximum of 14 visitors will be allowed inside at any one time.
- No more than two family members should visit together and it advises that those deemed to be vulnerable should avoid visiting at this stage.
- Customers will have to pay by card or contactless payment. Staff will not be taking cash payments.
- As per current Government guidelines, the Tea Rooms and toilets will remain closed.
The safety measures include the following:
- Controlled entry and exit points – regular customers will note that entry will be from the side entrance (facing the General Education building) and exit will lead onto the car parking in front of the bus turning circle.
- At the entry point a staff guide will control access to the centre and will only allow 14 visitors inside at any one time.
- Staff may ask you to queue outside when necessary at busy times.
- A one-way system will be in place around the nursery and visitors should follow the arrows on the floor – you will not be able to double back on yourself without restarting from the outside queue, so ensure you pick up what you need as you go along.
- Customers should maintain social distancing of two metres at all times.
- All trolleys will be sanitised by staff at the exit point after each customer leaves.
- A perspex cubicle has been built around the till to protect staff.
- Benches have been removed around the nursery to ensure there is enough distance to manoeuvre around safely.
- Staff will be wearing gloves and changing them regularly.
- Hand sanitiser will be available for customers at the entrance and till.
- No one with any potential COVID-19 symptoms should visit Plant World