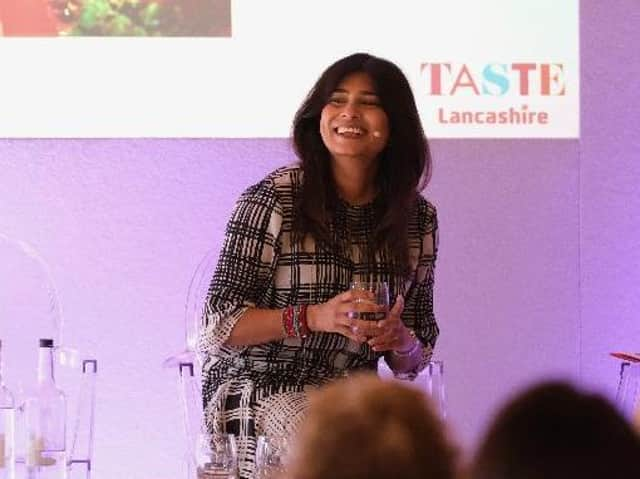 Nisha Katona
Mowgli, led by Nisha Katona, had signed a lease on a new unit in St George's Shopping Centre.
But now she has revealed the Preston plan has been shelved and she is reviewing other expansion plans.
She posted on social media: "I am looking afresh at the cities to which I will take Mowgli and look for great landlords who are collaborative and circumspect and realise that to lose a tenant is to lose the nose of one's face....at a time when many features of the high street seem to be disappearing for good.
"The aim of Mowgli's existence is to enrich lives in the cities that we go to: our employees, our communities through our charitable giving and our guests by feeding you delicious healthy home from home reasonably priced food.
"These things we can only do if our rents do not haemorrhage our ability to share any success generously and fairly."
The Preston opening had been pencilled in for later in 2020 - but that was before the coronavirus crisis closed down restaurants and pubs for more than three months and gave operators and investors massive cash problems.
Nisha added: "I'm afraid Mowgli Preston is now not on as the overall project is mothballed.
"I will finish building Bristol by November. I am considering my position regarding Edinburgh at the moment.
"I am in earnest, looking at Glasgow, Brighton, Cheltenham, Newcastle, Chester, Cambridge and York."
A commentator on Twitter said: "I'm so sad you won't be coming to Preston.
The Ormskirk-based barrister gave up her 20 year legal career to build Mowgli Liverpool and opened a Manchester outlet less than a year later.
In 2018 Mowgli was awarded a placement in The Sunday Times Fast Track 100 list, and Nisha has been recognised with an MBE for services to the Food Industry.