Massive crash in UK economy shows effects of coronavirus lockdown
The UK economy contracted by more than a fifth in the first full month of lockdown, as shops and factories closed and workers were sent home.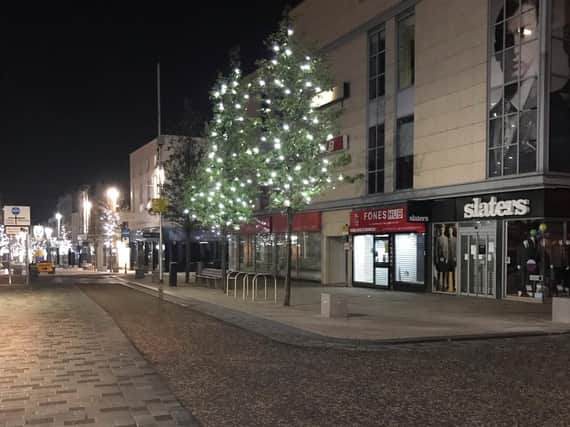 The Office for National Statistics said economic activity was down by 20.4 per cent in April – the largest drop in a single month since records began.
Politicians and the business community had been expecting gloomy figures, but the stark reality was a shock as the country heads into recession.
The last GDP results in March showed a drop of 5.8 per cent, but that took into account only a few days of the lockdown.
Today the British Chambers of Commerce Head of Economics Suren Thiru said: "With a monthly fall in UK GDP over thirty times the average month on month decline during the global financial crisis, the economic impact of coronavirus has been put into sharp relief.
"With lockdown restrictions gradually easing and shops beginning to reopen, April is likely to prove to be the low point for the UK economy."
Babs Murphy, Chief Executive of the North & Western Lancashire Chamber of Commerce said "With lockdown restrictions many sectors will continue to operate at reduced capacity and it is very unlikely that we will see a V shaped recovery.
"Those in particular operating within the leisure and hospitality sector will require further government intervention for the foreseeable future.
"Without doubt, additional measures will be needed to limit the long-term economic damage and kickstart a recovery, including closing gaps in government support and providing incentives to help stimulate consumer demand and business investment"
John Phillips, Acting General Secretary of the GMB union, said: "Urgent action is needed on a sector by sector basis. Workers, employers and communities need a plan.
"After a decade of austerity - and how ill-prepared that left us for this crisis - cutting our way out of this is not an option.
"Today's figures show the scale of what we are facing. Entire industries and millions of jobs are at risk."