'Lancashire businesses need long-term support from Chancellor in Budget'
Lancashire business chiefs have urged Chancellor Rishi Sunak to throw the county's battered economy a lifeline in tomorrow's Budget.
Tuesday, 2nd March 2021, 7:00 am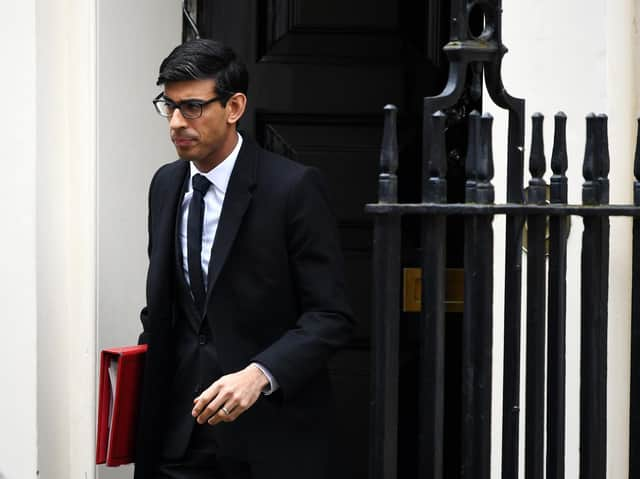 Rishi Sunak
The Preston-headquartered North & Western Lancashire Chamber of Commerce is hoping for a series of measures including an extension to the furlough and business rates relief schemes.
Geoff Mason, policy manager, said:"This budget carries a greater importance than we have seen for years.
"It is an opportunity for the Government to show continued, long-term support for those businesses worst hit during the pandemic."
Lancashire has already been hit by massive jobs losses and there are fears many businesses will not survive until all restrictions are ended.
Some High Street names have disappeared in bricks and mortar form and recently St George's Shopping Centre in Preston went into administration.
And it will be May before pubs and restaurants will be able to open properly.
Mr Mason added: "The £5bn of Restart Grants already announced is support that is to be welcomed, helping the retail and hospitality sectors get through until they can re-open fully.
"It is, however, short-term support and what is needed is a plan covering the rest of 2021 to help re-build business confidence."
Preston City Council leader Coun Matthew Brown said: "We eagerly await this week's budget announcement and hope that the measures announced focus on supporting struggling families and businesses who have sacrificed so much throughout the pandemic.
"The costs of the response to the pandemic have been large, and balancing the books will be a difficult task.
" However, it is vital that struggling residents are not targeted with crippling tax rises and reductions to Universal Credit which is a lifeline for many families."
Both the British Chambers of Commerce and the Federation of Small Businesses have submitted their detailed "wish lists" to Rishi Sunak ahead of the Budget.
Tomorrow is the big day when he is expected to give some cheer to businesses.
But Mr Mason said: "The predicted bounce-back needs to be given the space to flourish, without a rush to raise business taxation.
"By allowing firms to build back securely the Exchequer will be able to raise money from them in the long-term rather than pushing severely weakened firms too hard, too soon which could result in the closures they have so far worked so hard to avoid."
Among the sectors most badly affected by the pandemic is tourism.
Marketing Lancashire chief executive Rachel McQueen said: "Right now, we need practical action plans to help businesses survive and ensure that they are able to generate maximum income when they are able to welcome visitors back in a safe, covid-secure environment."
Stay Blackpool president Claire Smith said she would like to see the Chancellor set the hospitality VAT rate permanently at five per cent in the budget.
She said: "He needs to absolutely extend it because that helps even if you're not registered and it helps everybody.
"It reduces costs and encourages people to come and visit Blackpool."