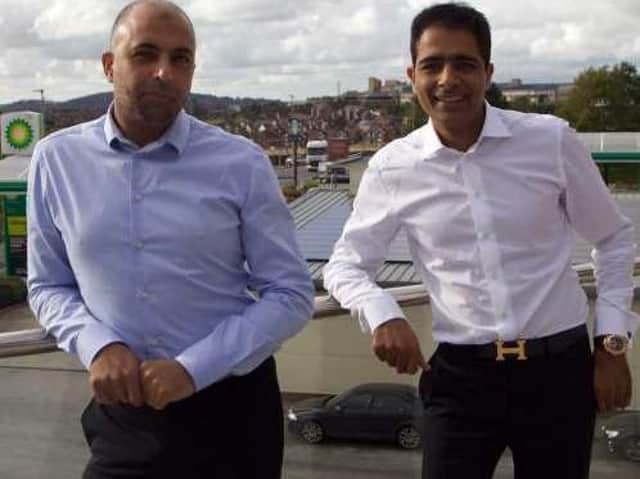 Zuber and Mohsin Issa of the Blackburn-based EG Group
The Lancashire-based EG Group has announced that it has entered into a binding agreement to acquire a network of 285 petrol station forecourts in Southern Germany from OMV Deutschland GmbH for around £440m.
The OMV sites are primarily in the Bavaria and Baden-Württemberg regions.
The acquisition for 485m Euros will expand EG's presence in Germany, where it already operates sites under the ESSO fuel brand.
As part of the agreement, Blackburn-based EG will continue to operate the OMV brand in Germany until rebranding the newly acquired sites, and EG will inherit existing fuel supply agreements.
Zuber Issa, co-Founder and co-CEO of EG Group, commented: "We are very pleased to have reached an agreement to acquire the OMV retail business in Germany.
"The acquisition is an exciting opportunity for us to expand EG Group's footprint in Germany, a key European market where we see significant growth potential.
"We look forward to integrating the business into our broader portfolio and further strengthening it through our expertise in grocery and merchandise and food service."
Mohsin Issa, co-Founder and co-CEO of EG Group, added: "The OMV team that will join the EG family have done an outstanding job of positioning the portfolio for success.
"The business delivers fuel throughput of approximately one billion litres to its customer base.
"The supply agreements we will inherit are extremely competitive and alongside the continuation of OMV fuel card acceptance, provide a solid foundation on which we can continue to build."
The purchase price of €485million is subject to customary net working capital and net debt adjustments, is being funded using existing cash reserves and facilities, and will be leverage neutral for EG Group.